BIFF Best Short Animation, 'Night Light' illustrates impact of light pollution on sea turtle hatchlings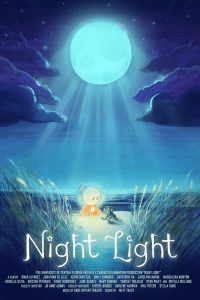 The 4th Annual Bonita Springs International Film Festival chose Night Light by Orlando directors Yamiset Trujillo and Jane Suarez as the festival's Best Short Animation.
The short features a wide-eyed, newborn sea turtle named Fin, who finds himself on the illuminated beaches of Miami. With hazards including artificial light and debris at every turn, it's a perilous time to be a sea turtle hatchling. With the help of Abueluna, his caring, celestial guide, Fin will make the daring trek from his cluttered nest to open seas.
The film seeks to draw attention to the environmental challenges sea turtle face.
"The original
concept was written by the amazing Kevin Diatezua, who went on to be one of the techie powerhouses of our team, and he had the great idea of making it about light pollution personified," Trujillo told the Oasis Short Film Festival Screening Series, which selected him their Filmmaker of the Month in September, 2018.
Trujillo and his team logged more than 5,000 hours making the film, which has to be completed in less than a year. "It was immensely challenging to write a clear visual story that not only communicates amber lighting is a light source that doesn't distract sea turtles to often devastating results, but is also its own fun narrative," the filmmaker adds.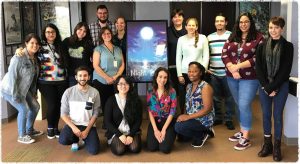 The Night Light team was composed exclusively of students who hadn't even heard of some of the software they ended up using. But in the end, they not only produced an award-winning animation, they made a film that teaches audiences "to be more thoughtful of the critters we share our world with" in a way that doesn't feel at all preachy.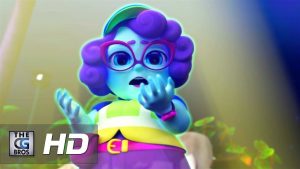 March 3, 2019.
RELATED POSTS.