Emilie Baartman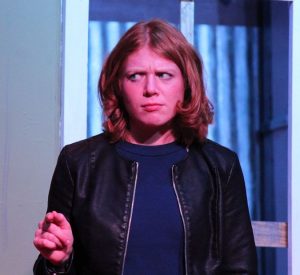 Emilie Baartman is a Naples, Florida actor, singer, dancer and costume and set designer. She appears in the role of Lucinda for New Phoenix Theatre in Into the Woods.
Emilie's stage credits include Kia in The Last Schwartz for New Phoenix Theatre, work in the ensemble of Head Over Heels for New Phoenix Theatre, flight attendant Gloria in Boeing Boeing for The Naples Players, Macbeth: The Murder Mystery for the CFABS Players, Pam Lukowski in The Full Monty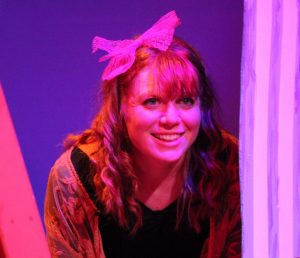 (New Phoenix Theatre, 2020), Heather in Getting Sarah Married (Mighty Corson Art Players, Brandon, South Carolina 2019), Emily in Twas the Night Before Christmas (Mighty Corson Art Players, Brandon, South Dakota 2018), Sheriff Gooper in Showdown at Resource Ranch (National Theatre for Children in North Carolina, 2018), Principle Farley in Bard of Ballyfiddle (Black Hills Playhouse Education, South Dakota, 2018), Jack's Mother in Into the Woods (2017),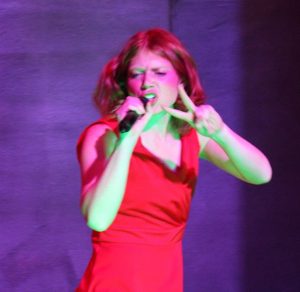 Witch 3 in Macbeth (2017), Gretchen in Boeing Boeing (2017), Mrs. Kirby in You Can't Take It With You (2016) and ensemble in 44 Plays for 44 Presidents (2016).
Emilie also appeared in The Last Box by J. Michael Harper (in which two strangers in a drug store debate over who gets the last box of condoms) and as the new wife in Wendy-Marie Foerster's The New Wife (in which Richard's current wife hires her own, carefully-selected replacement) in the Centers for the Arts Bonita Springs' presentation of Funny Shorts LOVE!,
both directed by CFABS Artistic Director Frank Blocker.
Emilie has also served as a rehearsal and performance assistance in several other shows and performed at the Center for Performing Arts Bonita Springs in Funny Shorts LIVE!, which is an extension of CFABS' wildly popular Stage IT! 10-Minute Play Festival. She has also toured and worked as a teaching assistant for Black Hills Playhouse and with National Theatre for Children.
In film,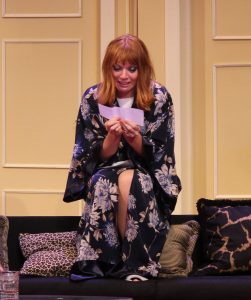 Emilie appeared in the short film Going Down Elevator Pitch in 2016.
Emilie holds a BFA in Theatre, Broadcast and Digital Media from Southwest Minnesota State University (2017).
She is currently the Education Assistant at Gulfshore Playhouse, where she also recently took control of three Audrey II pupputs in the company's production of Little Shop of Horrors.
March 6, 2020; revised March 23, 2023.