Lexie Anne Cole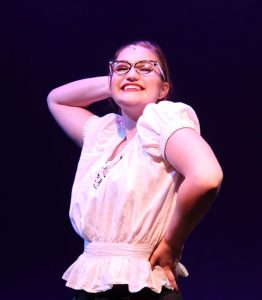 Lexie Anne Cole is a theater student who is enrolled at Florida SouthWestern State College. Among her previous acting credits are various roles in Joe DePietro's I Love You, You're Perfect, Now Change, Brandan Pelsue's Wellesley Girl (Supreme Court Chief Justice Donna Landesman), A Chorus Line (Tricia, for Florida Rep), Heathers: The Musical (Ensemble/Principal Gowan, Florida Rep), Lab Theater's production of the 1997 Tony-winning comedy/drama The Last Night of Ballyhoo (Lala Levy) and Lab Theater's production of Gore Vidal's The Best Man (political candidate William Russell's smitten campaign aide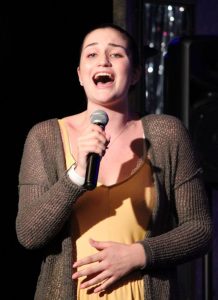 Catherine). She also participated as an actor in Lab Theater's 24-Hour Playwriting Project in 2016.
A Center for the Arts at Cypress lake High School graduate, Lexie also appeared in the ensemble and as Head of Ni Knights in Spamalot, as a townsperson in Cinderella: the Ballet, an ancestor in The Addams Family and Hippolyta in A Midsummer Night's Dream. 
Lexie also appeared in film as a middle schooler prior to discovering and falling head-over-heels in love with theater in her freshman year in high school.
She will appear
next in FSW's production of Anton Chekhov's The Seagull.
March 30, 2019; revised October 13, 2019.
RELATED POSTS.
'I Love You' actor Lexie Anne Cole only just now getting untracked