Mike Dinko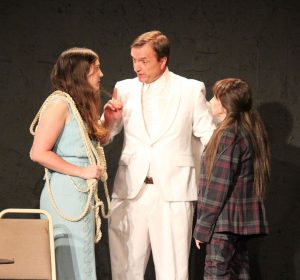 Mike Dinko is a local stage and film actor.
Among his acting credits are Roy in Lab Theater/LabTV's hybrid production of Nancy Stetson's Rest Stops of America, Customers 1 and 8 in Lab Theater's production of Zalman Velvel's D.M.V., a guardian angel in Boberg's Timer and a buddy in Junk in the Trunk in Lab's inaugural Festival of Tens, one of the Castilian brothers in The Odd Couple, Female Version, the landlord in 55 and Over, a villainous actor in a very bad murder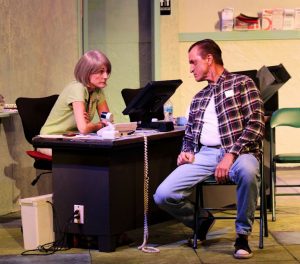 mystery in Play On!, Dorilant in The Country Wife, an Army veteran who is brought to a political convention by one candidate to ruin the reputation of his adversary in The Best Man, the surly French waiter, Clause, who longed for his young male trainee even though married (unhappily) to the restaurant's beautiful Jackie-O wannabe in An Empty Plate in the Café du Grand Boeuf , Dasher in The Eight: Reindeer Monologues, Theo Maske in Steve Martin's The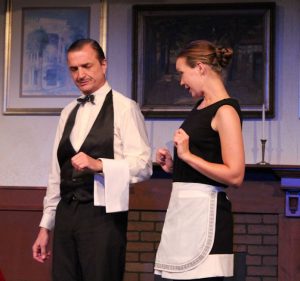 Underpants and Mr. Kraler in The Diary of Anne Frank.
He has also appeared in two short films, Shooting (Mike) and What's the Point (Tourist 2) and starred in another, Complicit, by Austin Tanner, in which he plays a chronically unemployed patriot who is being deported because he's a drain on society.
September 1, 2019; revised October 15, 2020.