Jessie Getlik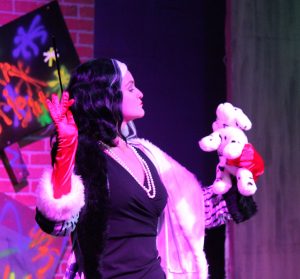 Magic Mirror on the wall, who's the fairest Descendant of all? Jessie Getlik plays the part of Cruella De Vil in Disney's Descendants: The Musical at Fort Myers Theatre, pictured here with her Dalmation pup Dot, who is one of Dolce Vita's pups.
Jessie is a former Royal Caribbean & Disney Cruise Line performer who has relocated from New Jersey to Fort Myers. After performing for theme parks, golf clubs and cruise ships for the past ten years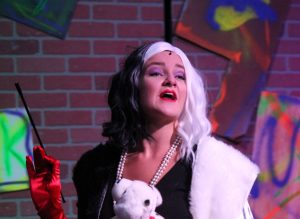 Jessie can be seen in various Live at Chocs! events at Chocolattes. She made her Fort Myers Theatre debut as one of the dancestors (Flapper/Moon) in The Addams Family Musical and was last seen in the role of Aunt March in Little Women.
April 20, 2022; revised June 26, 2023.