Paul Graffy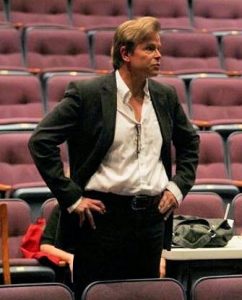 Most folks in Southwest Florida know Graffy as a real estate broker extraordinaire. He was featured in the Wall Street Journal after negotiating the sale of a premier 3-beach estate in Naples for a breathtaking $42 million. Since launching his real estate career in 2000, Paul has represented many of Naples' most notable families, selling many of Naples' signature properties. Along the way, he has been recognized by the "Real Trends/Wall Street Journal Top Agents" report as a member of the exclusive Top-1/2-of-1-Percent-of-Realtors-Nationwide club, received Gulfshore Life's 5-Star Client Satisfaction Award, multiple Platinum Circle of Excellence Awards, and the President's Volunteer Service Award.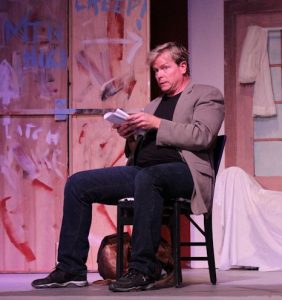 Prior to entering the Southwest Florida real estate market, Paul worked for designers Kenneth Cole, Calvin Klein, Joe Boxer and Big Dog Sportswear. He served as Vice President of Sales for the latter three, garnering the fashion industry's coveted Earnie Award in both 1995 and 1996.
But Graffy's involvement in the performing arts pre-dates his careers in fashion and real estate. As a young man, he was one of 20 students selected nationwide to attend the prestigious Julliard School of Music at Lincoln Center in New York.
After finishing his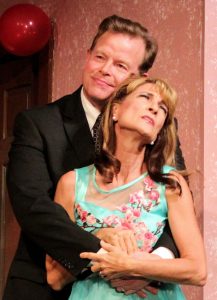 training at Julliard, Paul performed in numerous productions both in New York and regionally before pursuing a career in sales.
Over the past 15 years, Paul has appeared in more than 25 productions and directed over a dozen others at such theaters as The Naples Players, Artis Naples, TheatreZone, The Studio Players, The Naples Dinner Theater and the Laboratory Theater of Florida. Among his acting credits are General Thomas F. Waverly in Irving Berlin's White Christmas (The Naples Players), Pale in Burn This! (for The Lab), Senator Joe Cantwell in The Best Man (also for Lab), Frank Sr. in Catch Me if You Can, Johnny Lowell in Stage Kiss, Alan in God of Carnage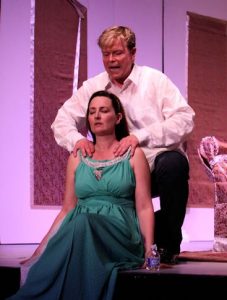 and George in Moon Over Buffalo, both at The Naples Players in 2014. In 2011, Florida Weekly recognized his stage talent with its Best Actor award.
Paul also has a passion for directing.
"In the performing arts, you can study until you're blue in the face. You have to do it (to actually learn.)," Graffy told Florida Weekly's Chris Silk in a 2012 interview. "Like any other art, you learn more from your failures than your successes. Every time, it's a whole new playbook."
Graffy's directing credits include Hedwig and the Angry Inch for Lab
Theater in 2018, Beth Henley's Southern Gothic tragi-comedy Crimes of the Heart for Lab Theater in 2018, Les Liaisons Dangereuses for The Naples Players in 2014 and Steel Magnolias for The Naples Players in 2013. He's directed at other places as well, including at Juilliard while he was a student there.
Graffy also knows the business end of theater, having served two terms on the Naples Players' Board of Directors.
He will next appear on stage in Lab Theater's production of The Crucible.
December 22, 2018.