Paul Graffy stages Halloween of Musicals as dark and disquieting ghost story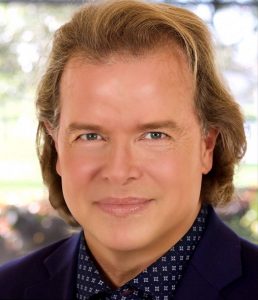 Paul Graffy has directed more than fifteen shows, but none more challenging than Sweeney Todd: The Demon Barber of Fleet Street.
What makes Sweeney so daunting?
"It's Stephen Sondheim," says Paul flatly. "The score is … I don't even know what to say … it is endlessly fascinating to listen to. I've been familiar with it since 1979 when I bought the two-record Broadway cast recording of Angela Lansbury and Len Cariou. And it is absolutely incredible music that you keep hearing nuance after nuance. It's really, really thrilling."
This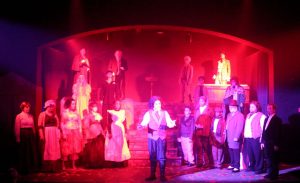 from a graduate of the prestigious Julliard School of Music at Lincoln Center in New York, and a man who performed thereafter in numerous productions in both New York and regionally before leaving the realm of music for an even more successful career in sales.
"It's not done very often because it is very difficult," Graffy observes.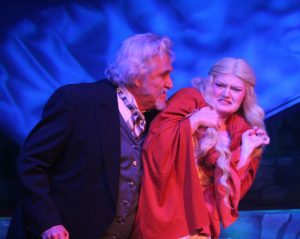 "The score is just incredibly difficult and you really need people who are dedicated to being able to learn it because it's very dissonant. But if you listen to the way the music is written, and you hear that it's going into a minor key or you have a discordant chord, Sondheim is telling you everything you need to know. It's not just a general mood. It's like, okay, Sweeney's just achieved one more level of madness on his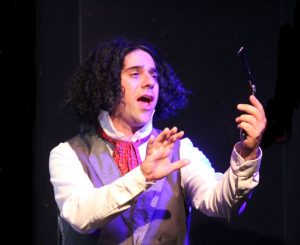 descent."
Beyond the challenging score and the Victorian phraseology that Sondheim incorporates into each song's lyrics, Sweeney Todd boasts a large and diverse cast and action that unfolds concurrently on multiple levels or tiers of Gabrielle Lansden and company's intricate set.
Graffy calls Sweeney the Halloween of musicals. But it's more than just dark, disturbing and deliciously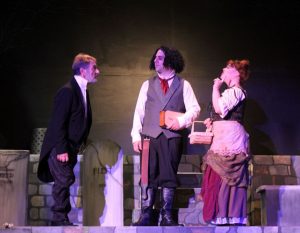 creepy.
"It's really very cinematic the way it's written. It is connected but it's very non-linear. There are two and three scenes going on at the same time. It really gives [the audience] a good feel for the bustle of London during the industrial revolution."
More, under Graffy's direction Sweeney Todd aptly illustrates the class divide that characterized Victorian society and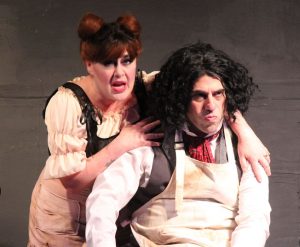 conveys the pervasive desperation and hopelessness of the working class and the poor in 1785 in a way reminiscent of what Director Ronald Neame captured in his 1970 film Scrooge, starring Albert Finney and Alec Guinness.
When Lab Theater Artistic Director Annette Trossbach asked Graffy to direct Sweeney, he knew immediately how he wanted to the stage the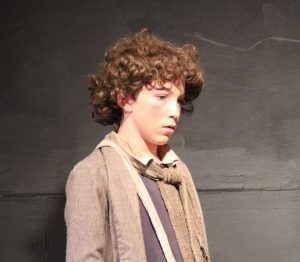 show.
"Since it's told as a story that's already happened, I thought it would be great to approach it as a ghost story," Paul explains. "While it is Sweeney's story, the people who are telling it are the ensemble. They are the victims of his crime spree."
Toward that end, the show is staged in a cemetery denoted by bleak chiseled gravestones made all the more ominous by Technical Director Jonathan Johnson's dramatic chiaroscuro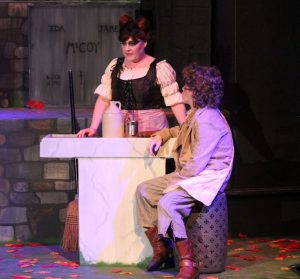 lighting.
But Sondheim is all about entertainment as well, which circles back to Graffy's description of Sweeney as the Halloween of musicals.
"It's fun and sinister and dark, but in all the good ways," Graffy adds. "It's just a good ghost story and a fun travelogue to a different time with a lot of cultural detail. When people come, they will have an incredible time."
March 4, 2023.