ML (Mary-Lisa) Graham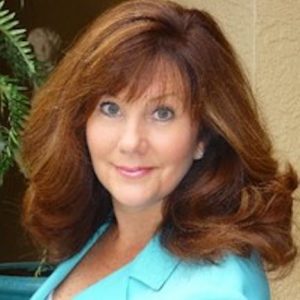 ML (Mary-Lisa) Graham is an equity actor and singer. She holds a BS in Creative Arts from the University of North Carolina at Charlotte. She has performed as a classical and choral music soloist in a variety of theater, outdoor drama and cabaret shows, and as a cruise ship performer. (ML performed on the SS Constitution cruise ship while living in Hawaii.)
Her local stage credits include Mama Won't Fly, Renee in Odd Couple: Female Version, Things My Mother Taught Me (where she played Katie Pankow's on-stage mom, Karen, an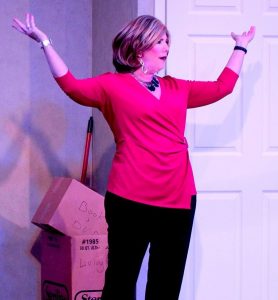 overbearing, hypercritical lawyer who has alienated her daughter) The Savannah Sipping Society, The Dixie Swim Club (twice), The Nerd, Funny Girl, Sister Act, Show Boat, A Wonderful Life, Second Chances: A Thrift Shop Musical (twice), Footloose, Away in the Basement: A Church Basement Ladies Christmas, and a variety of children's theatre shows.
Before relocating to Southwest Florida, Graham enjoyed a successful 12-year career in the hospitality and tourism in Charlotte, North Carolina. She was Catering and
Sales Manager for Radission Hotels. Following completion of The Charlotte Convention Center, she organized and ran its catering sales department, earning an EVIE (Events in Excellence) Award for Outstanding Service by the Charlotte Chapter of the International Special Events Society, an organization she has served as board member, past-president, EVIE awards chairman, member of the international board of governors and 1996 international conference chair.
When not performing, she enjoys her favorite role which has no lines, music or choreography to commit to memory – as wife and mom to the loves of her life, Greg and Grayson.
March 8, 2019.