Marilyn came to Ireland, and life's been sweet ever since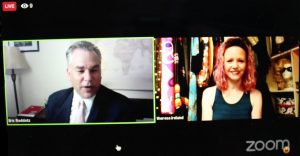 On any given day, Hollywood Boulevard is crammed with retailers, shoppers, diners and tourists, and mingling with them are dozens of celebrity impersonators who dress up as Hollywood icons and pose with tourists for tips. The buzz they create is aptly captured in Fred Durst's 2019 American psychological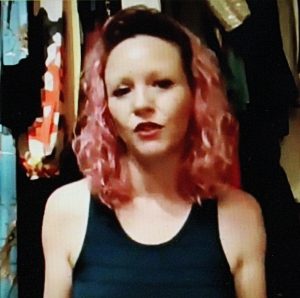 thriller, The Fanatic, in which John Travolta plays an autistic man named Moose who's not only a street performer, but a man obsessed with an action film star. And to lend a dose of realism to the film's streets scenes, Durst and fellow filmmakers feature a host of street performers, including a Marilyn Monroe impersonator played by Theresa Ireland.
Ireland is known in Southwest Florida for playing a Marilyn Monroe look-a-like in On the Way to Lovetown, an independent short film that filmmaker Mariya Pyter submitted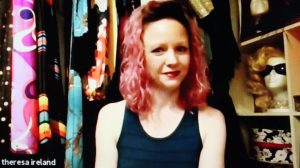 to last year's Fort Myers Film Festival. But in addition to The Fanatic and Lovetown, she's actually portrayed the '50s blond bombshell or a Monroe impersonator  a number of other time,s, including the feature films How to be a Latin Lover (2017) and Actor for Hire (2015),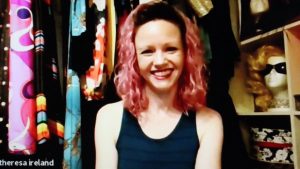 short film Anger Anonymous (2016), and on television in Actress: Another Word for Waitress ("Showtime" (2018) and "Acting 101" (2017)) and Geoffrey Malibu (2016).
Actor for Hire was her seminal role. But she didn't choose to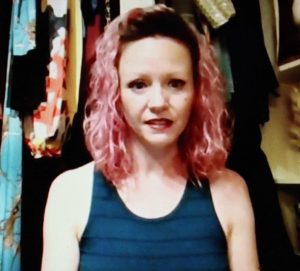 use impersonation as her window into film acting. Rather, Marilyn Monroe came to her.
After working in San Francisco for several years (and in Eureka before that), Ireland decided it was time to make the jump to L.A. Arriving with professional headshots, an impressive resume and a solid reel, she found work in just three short days.
"I auditioned for everything  I could," she told Fort Myers Film Festival Director Eric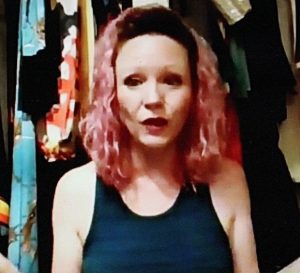 Raddatz on Monday's  virtual T.G.I.M.
In fact,  in the early going, she'd attend as many as five auditions a day. One was for Actor for Hire.
"I submitted for that because they needed a Marilyn Monroe impersonator and although I'd never actually done Marilyn before, I had this brand new sparkly dress that I'd worn in the stage production of Bus Stop, and I knew I could sing like her. [After the audition], they reached out to me and said,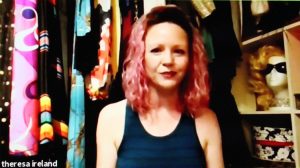 'You'd be wonderful for it but we don't see any Marilyn stuff in your work. Do you have a wig?' 'Yes I do,' I told them. 'Good, because we can't afford [to buy one], so if you have a wig, we want you.'"
So Ireland scrounged together the last $80 that she had, purchased the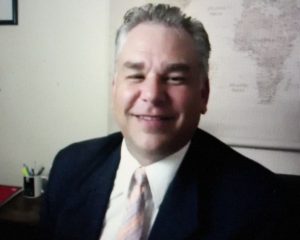 best Marilyn Monroe wig she could find and nailed the part.
"We'd shot a lot of [the film] and then they had to reshoot a bunch of it because it was supposed to be a series and then they turned it into a feature. But they kept the party scene I was in because they said there was no way they were going to get that scene any better."
It was bashert.
"I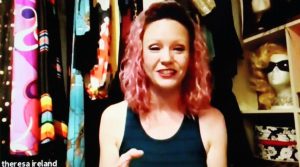 knew at some point that wig was going to come in handy."
But she didn't know just how hand.
"When I came to L.A., it was Spring," Ireland explains. "I didn't realize that come Winer, everything shuts down. The studios all shut down.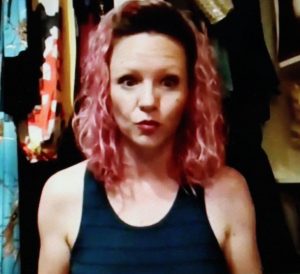 People leave. There's no work. I couldn't even get a front desk job at a gym. No one was hiring for anything." [Ironically, she'd be able to tap into that experience a few years later when she played several different roles in the television series Actress: Another Word for Waitress (2017/2018).]
So the intrepid actor took the wig, her Bus Stop costume and her Marilyn show to the Boulevard, where she gladly accepted tips and donations in exchange for songs and photo ops.
"I said I would do it for three years, if it came to that, then figure something else out."
But it didn't come to that. While other Marilyn Monroe roles followed, they represented a tiny fraction of the SAG-AFTRA actor's cumulative catalog. However, she continued to work the Boulevard in between auditions and other projects so that she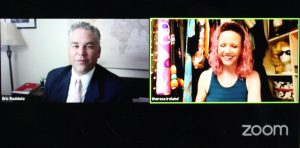 wouldn't have to work a second job.
Eventually, she "graduated" from the Boulevard. Grauman's Chinese Theatre [now the TCL] hired her after noticing the work she'd been doing out there and discovering that she was also a serious actor.
"They saw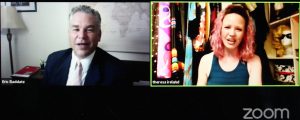 my IMDB credits and saw I'm the real thing. This isn't a hobby."
The TCL isn't alone in dismissing Hollywood Boulevard impersonators as failed actors. That was Ken Hermann's initial thought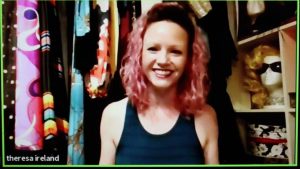 when he began his Hollywood Street Characters photography series, which shows the people behind the costumes, unmasked and on their own turf "off the clock." But once he got into the project, he quickly discovered that while for some it was simply a side job, many were simply pursuing the American dream of becoming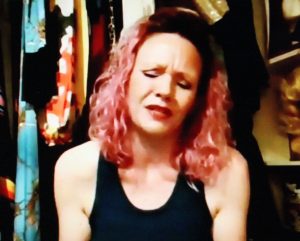 someone special and famous, someone larger than life.
And the TCL isn't alone in dismissing most Marilyn Monroe lookalikes and impersonators as frivolous. As Emily Berle learned during the course of her Marilyn Monroe impersonator portrait series, many of the women who pretend to be her, whether professionally or as a hobby, take the role seriously, viewing her as a more complicated and sophisticated character – rather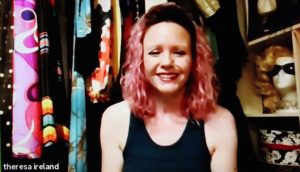 than adding to the already-developed cliché.
As a serious actor who aspires to write, direct and produce films, Ireland falls into the category of Marilyn Monroe impersonators who pay homage to the woman who, in real life, did an impressive job of navigating a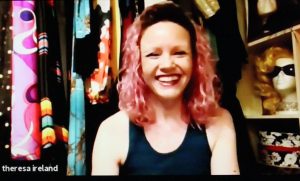 hard life that involved sexual abuse, being raised in an orphanage and the patriarchy of the 1950s.
In addition to the TCL Chinese Theatre, Ireland also attracted the attention of the producers working on a Fred Durst film with the working title of The Fanatic. There were going to be a number of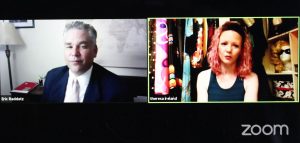 Hollywood Boulevard scenes in the film and what could be more Hollywood Boulevard than Marilyn Monroe?
"They called and said they'd love for me to be Marilyn in the movie."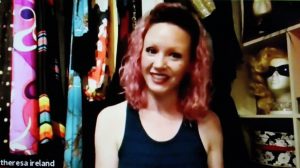 As it turned out, Ireland was able to bring along a number of her friends from the Boulevard as well.
"I knew everybody on the Boulevard, so I actually cast about 30 extras for the film. So when you see the Hollywood Boulevard scenes in the movie, most of those people out there I cast, including Mariya Pyter,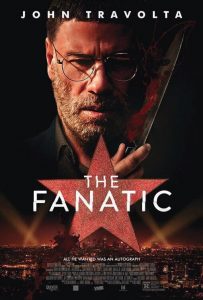 who's very featured as an extra in The Fanatic. So that's a very cool connection there."
And Ireland's Marilyn Monroe character not only attracted the attention of the producers, she also caught the eye of the film's star.
"John [Travolta] had seen me on the set and he came up to me as I was getting ready to shoot a scene. He really gets into his character [who's an impersonator as well]. So he says [in character], 'Hey Marilyn, I've always wanted to do a movie wit ya.' I didn't know what to say, so I said, 'Oh my.' Then he added 'I guess we already did in Pulp Fiction, but I guess that was more of a Tippi Hedren.' So I responded, 'Well I tell you what, they found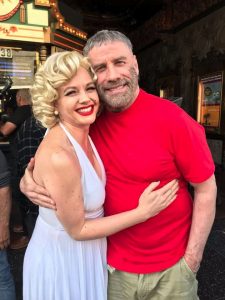 me in the basement of the Chinese Theatre and thawed me out just to do this movie with you right now.' Just then, Fred Durst called 'Action' and they used part of that clip for [Travolta's] interview on Entertainment Tonight and you can see in the viewfinder me in the background."
But that was just the beginning of her interactions with Travolta … or at least the character he played.
Hers was a two-day shoot, with filming taking place on the Boulevard between sunset and sunrise the following morning.
"I had to wait all night for my next scene," Ireland recalls. "Starbucks had just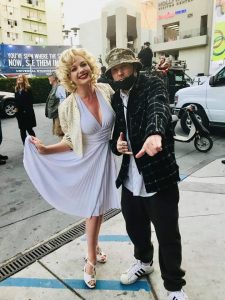 opened and one of the producers got me a cup of coffee and then said, 'You know, we need some fresh energy on set and what's better than you, being Marilyn Monroe, saying hi to everyone. Come meet Fred.' And while I'm there talking to Fred and taking pictures, I hear, 'Hey Marilyn. Good morning.' It's John Travolta being escorted onto the set."
But before she could return to her holding area, filming resumed and Ireland suddenly found herself caught unexpectedly in the middle of the next scene.
"I get halfway down the block and I see the show truck coming toward me and there I am with my Starbucks coffee and everything's closed."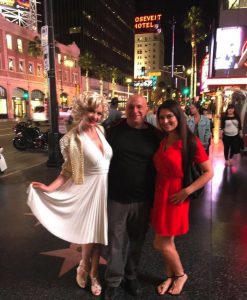 As she related the story to Raddatz, her voice still dripped with a blend of incredulity and embarrassment.
"I have nowhere to hide and I'm going to screw up the shot and I'm freaking out. I was dying. I didn't know what to do, and I hear, 'Hey Marilyn, I'll be up to work real soon.'" And just like that, he invited me into the scene … because obviously we work together on the Boulevard now and so he used me."
In the scene, Travolta was riding a moped, and after he sped off, Ireland scurried back to the holding area.
There,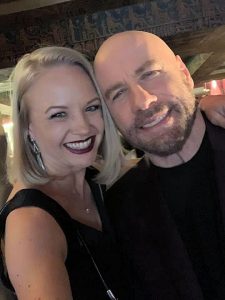 she got a call from the producers telling her to get back out there because they wanted her to do more of what she'd just done with Travolta in that scene.
"So I put the coffee down and got back out there, and they shot [a few more takes]. But the last time they shot the scene, it was different. He wasn't on the moped this time. He was pushing it, and was frantic. 'Marilyn, Marilyn, I need help. I can't get this thing started.' They were filming, so we started improvising, bantering back and forth. And when the scene was over, one of the ADs [Assistant Directors] came and said, 'Your car's here,' and he puts the window down and mouths 'thank you' before being driven away."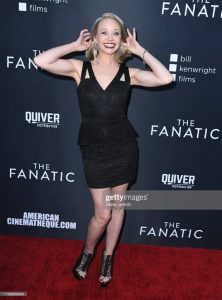 Theresa didn't find out until later that the moped had run out of gas, and her skill at improvisation helped Travolta save the scene. In fact, Travolta was so impressed that she had the composure to remain in character, that after the final scene was in the can and the director and producers were thanking everyone, Travolta made a point of thanking Ireland for her work in that scene.
"He even kissed me on the temple and hugged me."
And she has pictures to prove it.
Ireland has lots of memories from her work in film, television and live theater. Her long list of credits include Will & Grace, Another Word for Waitress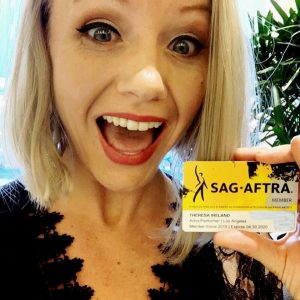 and Fallen Cards, along with dozens of others. But being on a first name basis – albeit Monroe's first name – with John Travolta is a highlight for anyone, particularly someone who's in the industry.
"Well, like I've said before, I didn't come to Marilyn. Marilyn came to me. She saw something in me and said let's make this happen."
But in reality, it's Ireland who makes things happen, both within and outside of her career in television and film.
June 18, 2020.