Mark King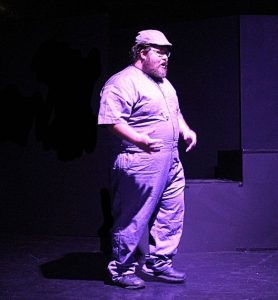 Mark King appears in the role of Guildenstern for Lab Theater in its summer spoof, Save Hamlet.
Mark has previously appeared as Amos Hart in Chicago for Gypsy Playhouse (in which he was anything but cellophane), in the ensemble of Sweeney Todd: The Demon Barber of Fleet Street for Lab Theater, various roles (Sholes, Harry, Bird) in Lab Theater's 2022 summer spoof of the 1963 Alfred Hitchcock horror film The Birds, as Major Domo in Dangerous Liaisons, as Trekkie Monster in Avenue Q and comedian Eddie McCuen in The Musical Comedy Murders of the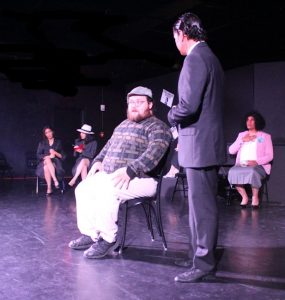 1940s.
Other stage credits include FSW Black Box Theatre's production of Anton Chekhov's The Seagull, Urinetown and Tarzan at Florida Rep, Les Misérables and All Shook Up at Cultural Park, Young Frankenstein and Shakespeare's Scottish Play at North Fort Myers High School and The Addams Family and The Miracle Worker at The Alliance for The Arts.
April 16, 2022; revised May 21 9, 2023.