Giszelle Kirton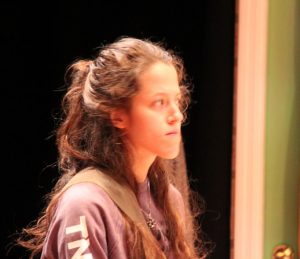 Giszelle Kirton appears in the role of Penny in The Naples Players' production of Sarah Treem's When We Were Young and Unafraid. Her character is a defiant 16-year-old who, like many teenage girls, finds herself at odds with her socially-obtuse mother. As card-carrying member of the nerd clique bound for Yale, she has no purported interest in boys until a physically-abused woman by the name of Mary Anne takes refuge at the B&B Penny's mom runs. Kirton plays the part with convincing edginess,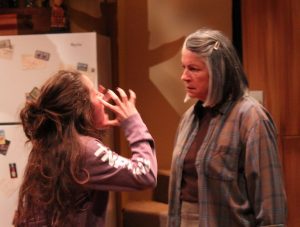 and her transformation into a boy-crazed teen intent on snaring the high school football star is a wonder to behold.
Gigi's previous credits include You Can't Take It With You, Pride and Prejudice, and As You Like It.
March 26, 2022