Emma Luke-Said would rather 'Go to Hell' in 'Chicago' than be alone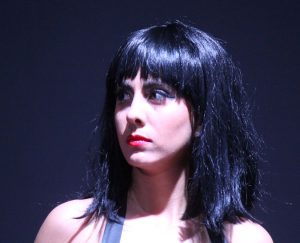 Emma Luke-Said plays the part of Go-to-Hell Kitty in Gypsy Playhouse's production of Chicago April 28-30.
On an upright piano in their room in the five-star George V hotel in Paris, Paul McCartney wrote a song that topped the Billboard 100 chart for five weeks in 1964. "Can't Buy Me Love" expresses the idea that material possessions won't buy someone what they want most, love. It's a lesson that Go-To-Hell Kitty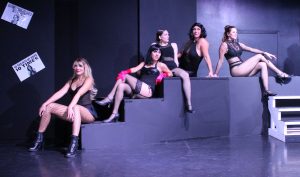 learned forty years earlier to her chagrin and dismay.
The wealthy debutante made that somber discovery when she came home one day only to find her boyfriend entertaining two lady friends in their bed. She tommy gunned all three. As she was being taken into custody,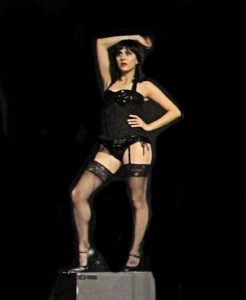 Kitty lost it big time, telling everyone to "go to hell." Clearly, our irascible beauty would rather be in hell than alone. Oops. Sorry. That's a line from SZA's "Kill Bill," although it applies here just the same.
You'll enjoy Emma Luke-Said in the role. Not only was she recently in the ensemble of both Rent and Rocky Horror at Fort Myers Theatre, she'll be there again in May for Beauty and the Beast.
Go here to see Emma's full profile.
April 25, 2023.