Peyton McCarthy shows range and versatility in the role of Daisy Buchanan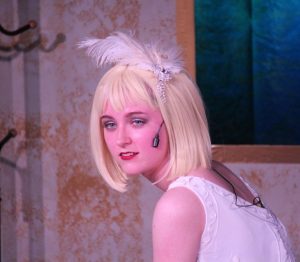 Peyton McCarthy plays the part of Daisy Buchanan in Fort Myers Theatre's production of The Great Gatsby. McCarthy plays her character with a flitty breathlessness that subtly underscores Buchanan's selfish, shallow nature. By making Daisy seem soft, innocent and vulnerable, the audience wants to love and take care of her just as Jay Gatsby does, but Daisy Buchanan views people as commodities, with their value dependent upon whether or not they can allow her to live in the style she demands.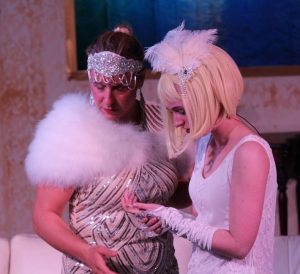 Operating from this transactional framework, she is willing to tolerate infidelity and even physical abuse in order to live the opulent lifestyle she covets. Consider, for example, that her only wish for her infant daughter is that Pammy turn out to be a "beautiful little fool" like her mother.
Because the character of Daisy Buchanan is simultaneously likeable and detestable, playing the part demands an actor capable of maintaining a sympathetic, appealing façade that disguises the darkly narcissistic soul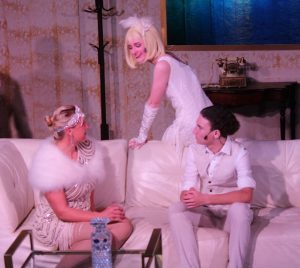 that resides inside. McCarthy rises to the occasion, which is impressive given that her previous role, Annelle in Steel Magnolias, was the polar opposite of Daisy Buchanan.
Peyton is currently a senior at North Fort Myers High School and a member of the theatre program there. Past parts have included Dr. Harriman in Mind Games, Mother in Yellow Boat, and Siobhan in The Curious Incident of the Dog in the Night-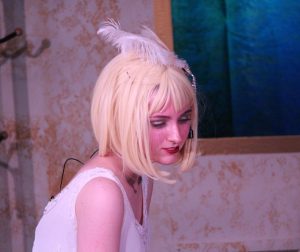 Time.
As evidenced by her performance in Gatsby, she shows great promise if she remains committed to developing her skills, talent and potential as a performing artist.
February 11, 2022.