Tera Nicole Miller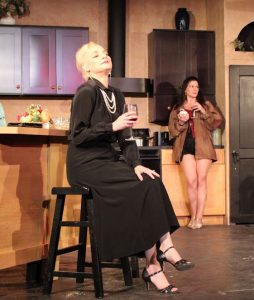 Tera Nicole Miller returns to Fort Myers to play Popo in Clown Bar for the Alliance for the Arts. Prior to relocating, Tera's stage at Theatre Conspiracy at the Alliance for the Arts included Squeamish in William Wycherley's Victorian-era farce The Country Wife, Swell Party, Becky Shaw, The Liar, Dead Man's Cell Phone, Medea, See How They Run, Invasion of Privacy, boom, What the Butler Saw, The Other Shepherd's Play, The Dead Guy, Leap, The Exile, The Play About the Baby, The Frankenstein Summer, Leap, Love, Loss & What I Wore, The Last Train to Nibroc and Jessica Dickey's one-woman show, The Amish Project, for which she was named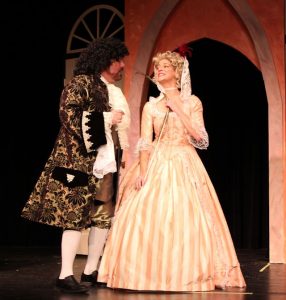 Florida Weekly's Best Actress of 2016. Her Lab Theater credits include Debra in The Smell of the Kill, a middle-aged wife in Happy, The Altruists, House of Yes, Extremities and Polish Joke.
She was also seen in Sylvia at the Herb-Strauss Theater on Sanibel, Cinderella at the Naples Players' Kon-Tiki Theatre and the national PEG tour of Bill W & Dr. Bob.
Tera also made several guest appearances on The Seminole Gulf Railway's Murder Mystery Dinner Train.
Tera made her professional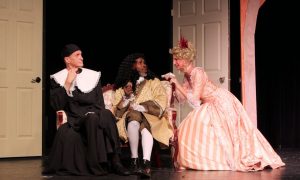 stage debut at the age of 9 in Here's Love at Michigan's Civic Theater, and she has been performing ever since.
Tera met her co-star, Timothy Gunderman, in 2012 during Extremities, and married him on the same Lab Theater stage. Today, Tera shares a happy home with Tim while contributing her talents to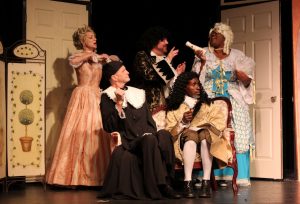 the Greater St. Louis Area Council, Boy Scouts of America.
July 10, 2022; revised August 8, 2022.
RELATED POSTS.