Todd Miller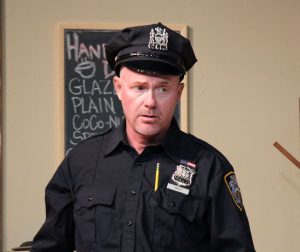 Todd Miller currently appears in the role of Officer James in The Studio Players' production of the Tracy Letts' dramedy Superior Donuts. He was last seen at The Studio Players in the role of Mitchell in Murder at the Howard Johnson's.
Todd's local credits include a father whose daughter has been radicalized by ISIS in Faceless for Theatre Conspiracy at the Alliance for the Arts and Jimbo in Fairview at the Laboratory Theater of Florida,
a role that Miller's Southwest Florida theater debut and return to the live theater after a 13-year hiatus, during which Todd appeared in television, (including episodes of Law and Order SVU, Blue Bloods, Orange is the New Black, Shades of Blue, The Family, DareDevil, The Punisher, Billions, The Good Wife and more) and film (including North of the City, Sully, The Martyr Maker and more).
Miller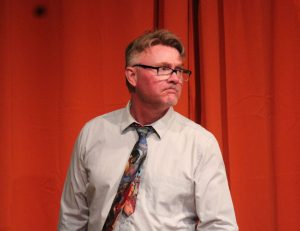 studied theater at N.W.S.A. in Miami and The Studio East in New York, where he lived for 20 years before relocating to Southwest Florida.
August 14, 2022; revised October 31, 2023.