Kristen Noble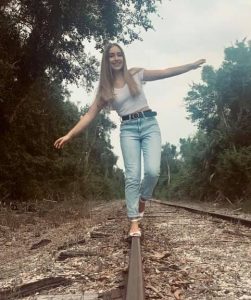 Kristen Noble is a pop singer, songwriter and actor.
In the latter capacity, her extensive credits include Sandra Templeton in Big Fish for Cypress Lake High School Center for the Arts, which earned her the Outstanding Performance in a Female-Identifying Role award at the 2023 High School Musical Theatre Awards. Other roles include Anya in Anastasia, Mitchie in Camp Rock! and Lucinda in Into the Woods; the colorful lazy Mayzie la Bird in Seussical the Musical, Kitty in The Drowsy Chaperone, Sharpay Evans/Taylor McKessie/Ensemble in High School Musical 2!, Elle Woods in Legally Blonde Jr., Amber VonTussle in Hairspray Jr.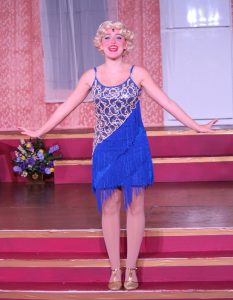 and Taylor McKessie in High School Musical for Creative Theater Workshop; Miss Caroline Bingley in Pride and Prejudice Teen for The Naples Players Teen and Kim MacAfee in Bye Bye Birdie and the Ensemble in Mamma Mia Teen for The Naples Players; the Ensemble in Matilda for the Florida Repertory Conservatory and Miss Andrews in Mary Poppins Jr. and Ryan Evans in High School Musical Jr. for Florida Repertory Theatre; the Ensemble of West Side Story for Naples Performing Arts Center; Sharpay Evans in High School Musical Jr., Alice in Alice in Wonderland and Mary Lennox in The Secret Garden for the CFABS Community Players; and Elsa in Frozen, Peter in Peter Pan, Mary Lennox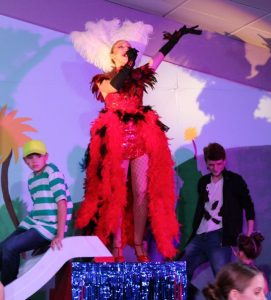 in The Secret Garden and Dorothy in The Wizard of Oz.
Along the way, she has received direction from Amy Massari, Kimberly Suskind, Jessica Walck, Dawn Fornara, Christina DeCarlo, Michelle Hamstra, Lori Oliver, Kayleigh Campo, Chris Taylor and Craig Price. And she has received acting instruction and training in sword and stage combat from, inter alia, Alex Clayman, Kody C. Jones, Jessica Walck, Catherine Walker and Thayne Jasperson at Curtain Calls Studio and Michael Larmier and Piper Gillin of Second City Los Angeles.
A true triple threat,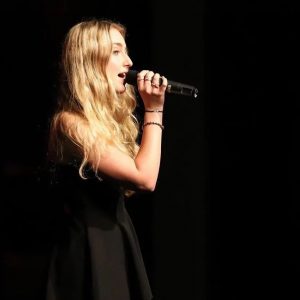 Kristen also has extensive training in both voice and dance. At Cypress Lake, she is a member of the school's nationally-recognized and award-winning a cappella group (TAG).
As a singer/songwriter, Kristen has released a debut album under the title of Lyrical Therapy in October of 2022, which she recorded in Nashville with famous musicians and Grammy award winners including Billy Nobel (keyboardist for Tim McGraw and Faith Hill since 2012), Steve Brewster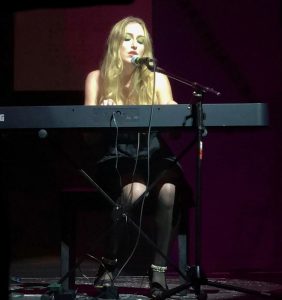 (drummer who has recorded with Bob Seger, Jewel, Chicago, Richard Marx) and many other accoladed artists. A number of cuts from the album, including "Simple Math" and "Mercury in Retrograde" have enjoyed considerable success on Spotify (with more than 400,000 streams and counting) and other indie music platforms. In the aftermath of Hurricane Ian, Kristen decided to donate all profits from the album to victims of the storm through the Florida Disaster Fund.
For more on Kristen or to follow her and her career, please visit her website here. You can also listen to her interview on Three Song Stories on WGCU here.
January 15, 2021; revised May 6, 2023.