Anne Reed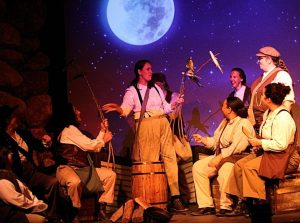 Anne Reed is a best known  for her involvement in the Southwest Florida Storytellers Project and in Fort Myers philanthropic circles as the genius who wrote the script, assembled the cast and wardrobed the actors for "A Roaring '20s Heist on Wales Drive," the sleuth-style dinner party of the century held in 2020 prior to the advent of the COVID-19 pandemic at Fran Fenning's home in the fabled Jewett-Thompson House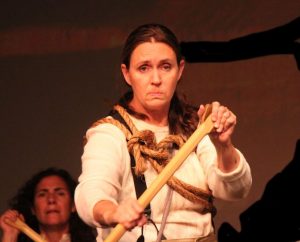 to benefit the Lee Association for Remarkable Citizens (LARC). A talented writer, Anne also regularly publishes articles in The Times, Naples Daily News, Fort Myers News-Press, Gulfshore Life, SW FL Parent & Child and Grandeur Magazine. But she is also a local actor. Her stage credits include the part of Hawkins for the Alliance for the Arts in Men on Boats,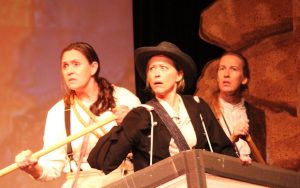 the role of Hattie in Laundry & Bourbon and as assorted trees, nurses and nuns in her childhood stage career. She appears next with Sue Schaffel and Kaci Davis in The Complete History of America Abridged for Lab Theater.
October 24, 2021; revised November 22, 2021.