Cassidy Reyes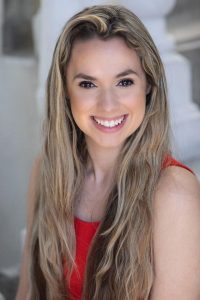 Cassidy Reyes is a film actor whose film credits include the Justin Long feature film Lady of the Manor (a free-spirited female-centered buddy comedy set in an antebellum estate due out in 2022), Alex in the feature film Love Song and Power (a story about finding the courage to be oneself that is currently in post-production), recovering heroine addict Trisha in the short film Every Second Counts (2021), Bia in the short film Prometheus Bound (2020), Gabie in the Camilo Vega Martinez short film I Love You Not (2020), Hot Girl in Mature Mates (2019), Dan's Girlfriend in The Oligarchy Conspiracy (2019), Misty Waters in the short film The Crazies Are Out (2018), Sara in the 2018 Curtis Collins feature Hanging Millstone, the lead (Girl in White) in the Curtis Collins feature Trippin' (2017),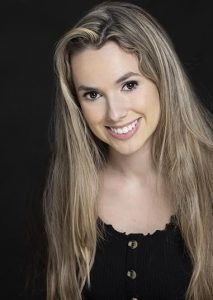 Miranda in Seers of Light in Shadows (2017), Sophia Adams in The Meaning of Life (2017), Sandy Salt in The Doubters (2017), Girl 1 in What's the Point (2017 short film), Carrie in Legend of the Tattooed Hand (2017), and Cassie Reynolds in Casting (2014).
Cassidy announced on July 7 that she has been cast in the recurring role of Chelsea Masters in the television series Last Call, which creators Elizabeth Kealoha and Abbey Sibucao-MacDonald debuted with 13 episodes in 2019.
Cassidy's unyielding desire to pursue acting began when she was just 13 years old.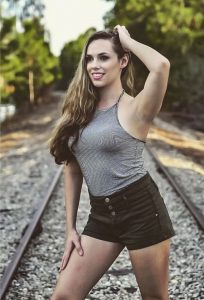 "Athletics wasn't my thing, so I auditioned for the school play," she recounts. "That experience made me realize that I was good at acting and I absolutely loved it. So later that year, I took it upon myself to see if there were any agents who would represent me. I signed with four in the State of Florida."
Shortly thereafter, Cassidy had her first Nickelodeon audition, which taught her the importance of working on her craft."
Reyes prefers highly emotional, deeply tragic dramatic roles, but also loves comedy. "I like really, really dark or really, really funny," she summarizes.
Cassidy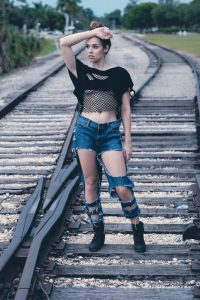 also has experience as a runway model, has performed in more than a dozen stage plays (in the lead in two productions), has auditioned for Nickelodeon, the Disney Channel and Army Wives, and has appeared in several commercials and as a dancer in the Justin Bieber & J Balvin music video for "La Bomba."
In 2013, she also assumed the role of Media Coordinator for UFTA (United Film & Television Artists).
She is represented by UTB Talent Management in Los Angeles and the Burton and Robinson Agency in Florida, among others.
May 2, 2020; revised July 9, 2020.
N.B.: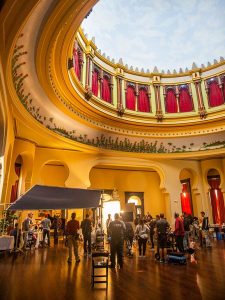 Written and directed by Justin Long (Jeepers Creepers, Dodgeball and TV series Galaxy Quest), Lady of the Manor stars Melanie Lynskey (in addition to films like Coyote Ugly and Sweet Home Alabama, she is perhaps known best as Rose from Two and a Half Men) as Hannah, Judy Greer (What Women Want, The Wedding Planner, 13 Going on 30, Wilson) as Lady Wadsworth, Justin Long as Max, Ryan Phillippe (I Know What You Did Last Summer, Cruel Intentions, Crash, Stop-Loss) as Tanner Wadsworth, Luis Guzman (Out of Sight, The Limey, Traffic and the CBS medical drama Code Black) and Patrick Duffy (Dallas' Bobby Ewing and Step by Step opposite Suzanne Somers).  Shot at locations in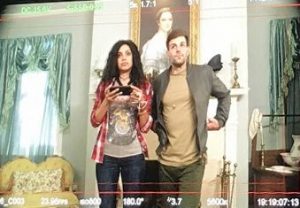 Tampa Bay (including Hyde Park), St. Petersburg and the University of Tampa in January and February of 2020, the plot centers on Hannah (Lysnkey), an aimless, jobless, ne'er-do-well who stumbles into a gig as a re-enactment tour guide in a historic antebellum estate. She soon discovers that she is not alone in her new home and winds up befriending the manor's resident ghost,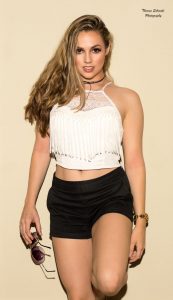 the refined Lady Wadsworth (Greer). With the help of college professor Max (Long), this odd-couple must work together against the selfish ploys of the Lady's playboy descendant, Tanner Wadsworth (Phillippe) in order to right a centuries old injustice that has kept Lady's Wadsworth soul from rest. Tony Stopperan, Joseph Restaino, Dori Rath, Michael Brown, Nick Morgulis, Christian and Justin Long produced the project. Endeavor Content is handling worldwide rights.
Photo No. 4 Credit:  Jerry Smith (known for photographing Clay Jensen from Netflix's 13 Reasons Why.