Suzanne Sole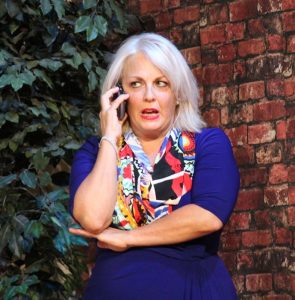 Suzanne Sole is an actor, singer and comedian. Now a Naples resident, she is currently working on a number of original creative projects.
She is currently portraying Sara Whitmore in The Studio Players' production of Church & State. Her previous theater credits include Muriel Eubanks in the National Tour of Dirty Rotten Scoundrels, Woman 2 in Jason Robert Brown's Songs for a New World (at American Theatre of Actors) EB Janet in the North American tour of SPANK! The Fifty Shades Parody, and Dolly Tate in a staged production of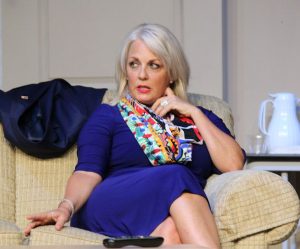 Annie Get Your Gun starring Patti LuPone. Most recently, Sole portrayed the Eastern European, beehive donning, young Italian stud loving, stage mother extraordinaire, Ivana Trump, in the irreverent, hilarious satire The First Annual Trump Family Special starring Gina Gershon.
An alumnus of the Second City and Annoyance Theatre Conservatories in Los Angeles and Chicago, Suzanne has also appeared on comedy and music stages around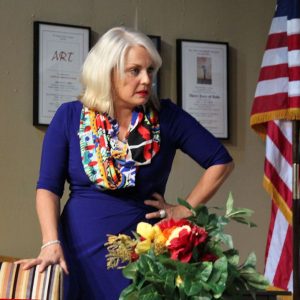 the country performing stand-up, sketch, improv, musical comedy, blues and jazz. In stand-up comedy, she was one of the top ten finalists in The Rebels of Comedy Stand-up Contest, held at the famous Friars Club in Beverly Hills, and performed regularly at comedy clubs like The Hollywood Improv and The Ice House, among many others in Los Angeles.
Suzanne has starred in a number of independent films and web series that have been screened by several film and comedy festivals including LA Cinefest,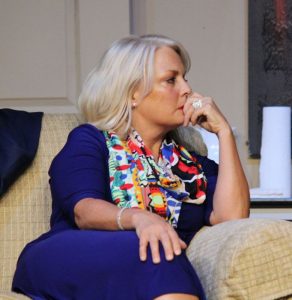 Miami Independent Film Festival, World of Comedy International Film Festival in Toronto, The Guerilla Film Festival in Tribeca and The Los Angeles Film Festival.
Suzanne wrote and directed her own one woman show entitled, The View from the Dumpster, using well known and beloved songs from different Broadway musicals to inspire original characters. She can currently be seen in her original award-winning web series, The Hirsches Care About The Earth, a series she co-created and co-directed, as well as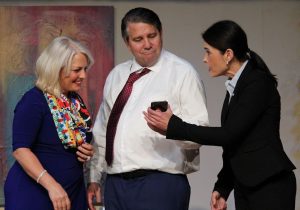 Backstage Drama, a web series written and produced by her good friends Patrick Ziegler and Terese Thome (and which won a 2012 Telly (Michigan) Emmy® ​Award).
Suzanne has a degree in music from the Jazz Program at Temple University in Philadelphia.
For more information, please visit Suzanne's website at http://www.suzannesole.com.
October 1, 2019.