Lucy Sundby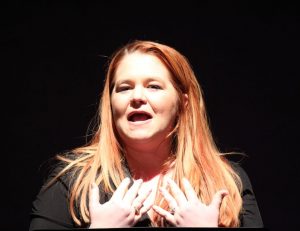 Lucy Sundby is a local actor whose stage credits include 5 Lesbians Eating a Quiche for Theatre Conspiracy at the Alliance for the Arts, "The Woman Who Loved to Make Vaginas Happy" in The Vagina Monologues, Lenny in Crimes of the Heart, Nicky in Michele Lowe's murderously funny tragi-comedy, The Smell of the Kill, Cabaret, The Altruists, The Last Days of Judas Iscariot and In The Next Room or The Vibrator Play for Lab Theater, and a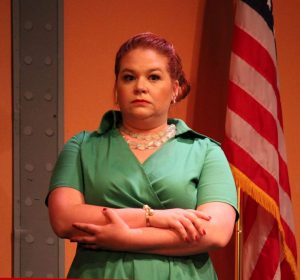 multitude of plays for The Naples Players including Mame, Nunsense, Steel Magnolias, I Love You, You're Perfect, Now Change, Hedwig and the Angry Inch, The Musical Comedy Murders of the 1940s andPicasso at The Lapine Agile.
A student of improv, Lucy has been performing and teaching improv since 2000. She has also performed in the world premier of Dexter The Improv Musical with darkly dreamy Dexter writer Jeff Lindsay. She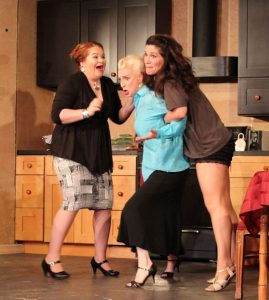 has studied with Chicago City Limits in New York City, Kevin McDonald from The Kids in the Hall and The Improv Nerd – Jimmy Carrane.
She next appears in LabTV's production of The Realish Housewives of Fort Myers.
October 4, 2019; revised October 18, 2020.
RELATED POSTS.
Sundby dominates as 'Woman Who Loved to Make Vaginas Happy'