Kayci Suskind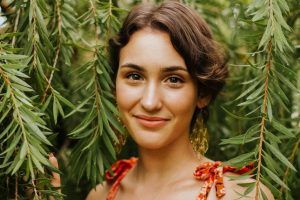 Kayci Suskind is an aspiring actor who appears as a disciple in Godspell for Fort Myers Theatre. Her acting credits include Margot Frank in The Diary of Anne Frank for Fort Myers Theatre (2021), the Sour Kangaroo in Seussical the Musical for Creative Theatre Workshop (2021), Ensemble (and Kitty's understudy) in The Drowsy Chaperone for Creative Theater Workshop, Taylor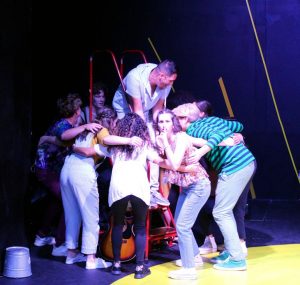 McKessie/Ensemble in High School Musical 2 for Creative Theater Workshop (2020), Brooke Wyndam in Legally Blonde Jr. for Creative Theater Workshop (2020), Martha Cox in High School Musical for Creative Theater Workshop (2020), Featured Dancer in Fiddler on the Roof Jr. in the Junior Theatre Festival for Florida Rep Education (2020), Mom 1/ Featured Dancer in Matilda in the Fall Conservatory for Florida Rep Education (2019), Featured Dancer in Newsies for Florida Rep Education (2019), Laker Girl in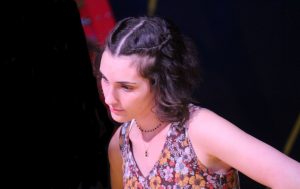 Spamalot the Musical for the Cypress Lake Theatre Department (2017), Bird Girl #2 in Seussical the Musical for Cultural Park Theater (2016) and Little Girl in Body and Sold for Lab Theater (2016).
Along the way, Kayci has taken direction from Kody C. Jones, Christina DeCarlo, Kimberly Suskind, Robin Dawn Ryan,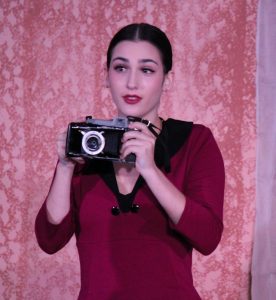 Amy Massari, Carmen Crussard, Michelle Hamstra, Tyler Young and Samantha Pudlin. She has also worked with choreographers Kayley Stevens, Jesse Massari, Emily Burris, Christopher Dean Anderson, and Megan Leonard.
She has received dance training at Dance Productions in Charlotte, NC and Robin Dawn Dance Academy.
Expanding her theatrical repertoire, Kayci recently stage managed Little Women for Fort Myers Theatre.
In 2022, Kayci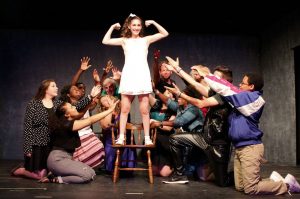 weathered a major medical challenge that derailed her studies and acting career for several months. Happily, she's better now and more dedicated to her craft than ever, operating under a new motivational aphorism, "I've been through worse," that's certain to make future auditions and tech weeks a lot less stressful!
January 19, 2021; revised March 8, 2023.