Perry Ventro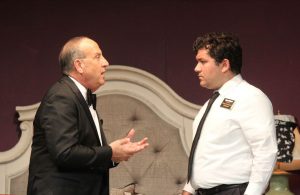 Perry Ventro plays Hilly in Clark Gable Slept Here. As action film star Patrick Zane's manager, Ventro's character, Jarrod "Hilly" Hilliard is the one who draws attention to and excoriates the Hollywood mindset in which the means – any means – justify the end of protecting the image of superstar actors because they are, after all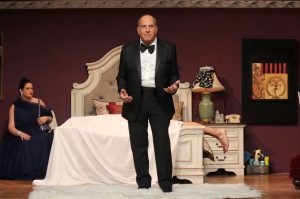 "multinational enterprise … a billion-dollar industry that impacts the lives of thousands of people … a billion dollar industry that has been carefully and methodically cultivated over the past two decades until it was honed into the well-run, well-respected, possibly award-winning brand …." Given these stakes, covering up the death of a male hooker is just so much housekeeping. Or as Hilly puts it,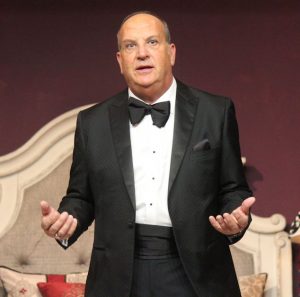 "dead hookers are the cornerstone on which this town was built." Dripping with sardonic sarcasm, Ventro is superb in the role
Ventro's lead in Clark Gable Slept Here is his second for The Studio Players, following his memorable performance as Arnold Beckoff in The Torch Song Trilogy. Other roles include Harry MacAfee in Bye Bye Birdie, Chester McKee in The Great Gatsby and a featured role and work in the ensemble of Guys and Dolls, all for The Naples Players.
June 4, 2022