Jack Weld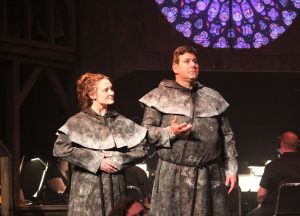 Jack Weld appears in various role in the ensemble of The Naples Players' production of The Hunchback of Notre Dame, including as one of Quasimodo's gargoyles and King Louis XI. Jack last appeared at TNP in Something Rotten as well as in a plethora of other shows, including Les Miserables, The Producers, Guys and Dolls, She Loves Me, The Music Man, Footloose, Young Frankenstein and The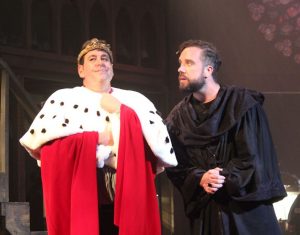 Producers.
Jack has performed in plays and musicals in Fort Myers and Naples since 2003. Weld was last seen playing the part of corrupt Judge Turpin's greasy lackey, Beadle Bamford, in Lab Theater's production of Sweeney Todd: The Demon Barber of Fleet Street (the show that originally inspired Weld's foray into the realm of community theater when he appeared in it back in Maryland in 2000).
At Lab, he has also played Edwin Bates in Lab Theater's summer spoof Whatever Happened to Baby Jane: A Parody of the Horror, Senator Joe Cantwell's campaign manager, Don Blades, in The Best Man, Stage Kiss, Mr. van Daan in The Diary of Anne Frank, Kit Kat boy Viktor in Lab's 2015 smash hit Cabaret, Glengarry Glen Ross, In the Next Room and The Laramie Project. Jack was also in the chorus of La Boheme with Opera Naples.
Jack also has Shakespearean chops, having performed in the roles of Sebastian in The Tempest (Lab Theater), Don John in Much Ado About Nothing, Lord Capulet in Romeo and Juliet, and benevolent lovesick Hortensio in The Taming of the Shrew.
November 12, 2021; revised July 9, 2023.