Mercato Fine Art Festival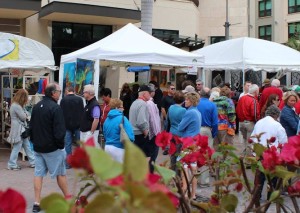 Name: 5th Annual Mercato Fine Art Festival
Date: Saturday, March 1 and Sunday, March 2, 2013
Time: 10 a.m. – 5 p.m.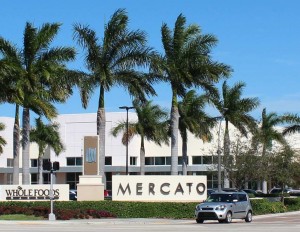 Place: The Mercato Shopping District, a high-end shopping center and condominium complex that is located at the corner of U.S. 41 and Vanderbilt Beach Road in North Naples. "The Mercato is always open to holding special events, especially events that involve the community and nonprofits," says Dougall McCorkle, senior vice president of the Lutgert Cos., the center's developer. "Our merchants also generally love to have shows — art shows, car shows, wine tastings — it provides for great sales for the day." To encourage the latter, merchants in the Mercato shopping complex offer discounts and specials for guests displaying their festival sticker.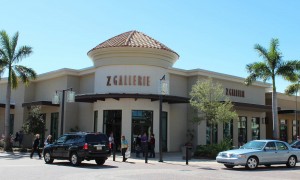 Festival goers can take advantage of a variety of stores, including Bobby Chan, a high-end apparel shop for lifestyle-minded men; Vogue Couture, an exclusive, designer clothier for women; Sportalm Fashion, featuring European-designed clothing and shoes for both men and women; Z Gallerie, a chic high-quality home decor spot; Books-A-Million, the third largest book retailer nationwide; and Whole Foods Market.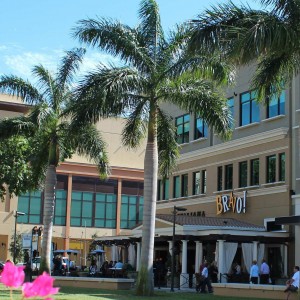 Dining choices include The Capital Grille, with dry aged steaks and seafood; McCormick & Schmick's, offering fresh local seafood; PURE Urban Oasis, an upscale restaurant and cocktail lounge; The Pub, a high-energy British pub; Piola, known for wood fire brick oven pizza and Italian specialties; and BRAVO! Cucina Italiano (left), which is proud to serve Italian classics made with authentic old world cooking techniques and the highest-quality ingredients under a fun, family-friendly Roman ruin decor.
National Ranking: This was the #73 art festival in the entire nation in 2012 according to Sunshine Artist Magazine.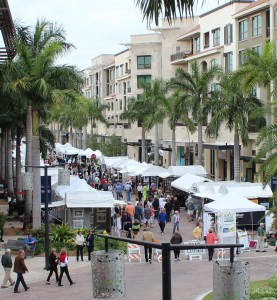 Description: The newest fine art festival in Naples returns to the Mercato shopping and lifestyle center at the corner of U.S. 41 and Vanderbilt Beach Road with 125 national artists in a juried show. Works on display include all types of fine art, including paintings done with oil, watercolor, acrylic and mixed media, one-of-a-kind jewelry, hand-crafted fashion accessories, leather works, conventional and large scale photography, cutting edge digital art, fiber arts, sculptures, and functional ceramics and pottery.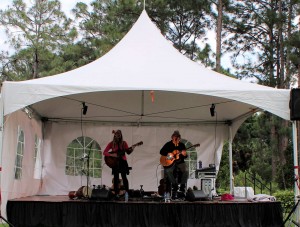 In addition to high-end shopping and fine dining, the Naples Art Association provides entertainment on both days of the festival. For 2013, Patchouli took to the stage from noon until 3 p.m. on Saturday with Bob Zottola and the Expandable Jazz Band performing on Sunday.
Last year, the festival drew upwards of 10,000 guests.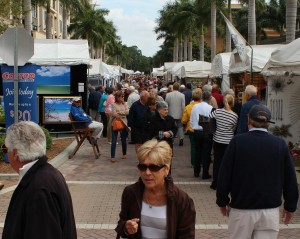 Said artist and blogger Nancy Grimsley of the inaugural 2010 show: " [A]s far as sales, this was our best show of the season in Florida.  At the end of the show we had big empty spots where large pieces had hung.  A customer came back on Sunday for a specific piece and commented to her daughters….'it's all gone….look at all that's gone!' We are taking next weekend off to build up our stock…Then we will be back down for the final three shows of our Florida season.  I can only hope that the shows will be run as competently as the Mercato and I can only dream of the sales we had at the Mercato.  Thank you beautiful Naples for this lovely weekend!"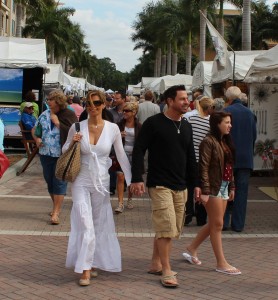 Cost: Admission is free, although $5 donations collected at the gate help defray the cost of art education and related programming conducted by the Naples Art Association at The von Liebig Art Center,
Parking: Free. Two parking garages accommodate guests.
Organizer: Naples Art Association, which is located in and operates The von Liebig Art Center, 585 Park Street, Naples, Florida.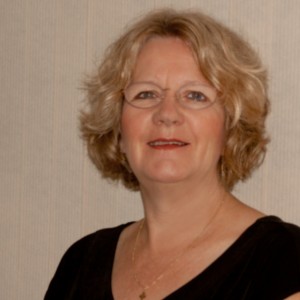 Event Director: Marianne Megela serves as Festival Director for the Naples Art Association. She joined NAA after serving as vice president and Show Chair for the Naples Artcrafters, where for six years she was responsible for organizing the art and craft shows they hold each fall/winter season in Cambier Park. Previous to that, Megela gained experience in what it takes to orchestrate a successful art show event while participating in hundreds of art shows through her photography marketing business, Artzefolks. Marianne holds a degree in commercial art from the University of Akron.

Website: http://www.naplesart.org/content/mercato-fine-arts-festival-1.
Facebook: None at this time.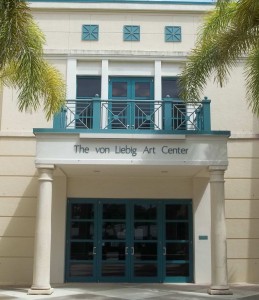 Related Art Fairs and Festivals. Besides the Mercato Fine Art Festival, the Naples Art Association organizes the following art fairs and festivals
Fast Facts.
2010 was the inaugural year for this festival.
That notwithstanding, the festival achieved a #75 national ranking.
The show maintained this spot in years 2 and 3.
"This ranking is notable due to the show's infancy," says Naples Art Association Festival Director Marianne Megela. "It is very uncommon for a show in its first or second year to earn a place on the Top 100 list."
The show continues to grow, as well. In 2010, there were 94 artists and approximately 4,200 guests. Last year, 125 artists displayed and sold art and crafts to an estimated 6,000 festival goers.
This festival serves as a fundraiser for the Naples Art Association, which is a 501(c)(3) non-profit organization. The suggested donation of $5 helps defray the cost of art education and related programming conducted by the Naples Art Association at The von Liebig Art Center, which is located at 585 Park Street in downtown Naples, one block south of famed Fifth Avenue South.
Related Articles and Links.
About the Author