'Obsessive Ruminations' proves that thoughts are things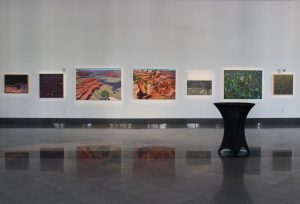 Obsessive Ruminations is on view in the grand atrium of the Sidney & Berne Davis Art Center now through March 25.
The exhibition ties together the works of Alvaro Labanino and Miguel Saludes. The artists were brought together by bonds of friendship and comradery that date back to their adolescence, when they first met.

Their link is bolstered by a common passion for the medium of painting which they both practice, as well as an appreciation for its rich history. But perhaps their mutual understanding of how daily

introspection ultimately affects and defines their life and work is what unites them most.
In its syllabus for the show, the Davis Art Center references Rene Descartes,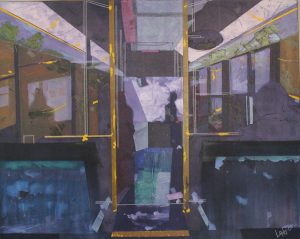 the 17th century French philosopher who famously wrote, Cogito, ergo sum or "I think, therefore I am." The statement revolutionized philosophy and served as the foundation for the works of modern philosophers ranging from Immanuel Kant to Spinoza, Sartre and Husserl. The statement holds as much significance today as it did 380 years ago. If you question this conclusion, then consider pop singer/songwriter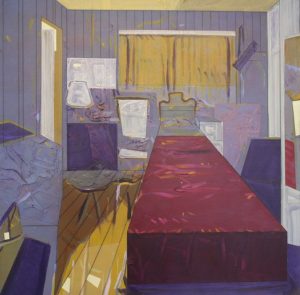 Billie Eilish's chart-topping hit, "Therefore I Am. In the song (her record-breaking fourth #1 hit on Billboard's alternative songs chart), the eight-time Grammy winner sings, "I'm not your friend or anything/ Damn, you think that you're the man/ I think, therefore, I am." Huh? She's saying that she's the only person who can assert her existence, and nobody else's opinions of her therefore really matter.
Where Billie Eilish voiced her own obsessive ruminations about the role of thought and self-consciousness in song, Vincent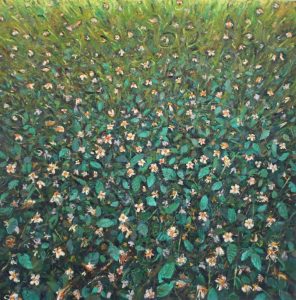 Van Gogh expressed his in pigment. Like Eilish, van Gogh's name is on everybody's lips. In his case, thanks to Immersive Van Gogh, Van Gogh: The Immersive Experience (which closed in Miami in January) and Van Gogh Alive (which ran at the Dali Museum in St. Petersburg through June of 2021). The paintings on which his fame rests today were all rendered during the final three years of his life, a period denoted by crisis, loneliness and despair. It is not necessary to speculate about this. Van Gogh wrote a stream of letters to his adoring brother,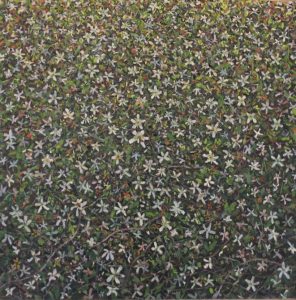 Theo, which are among the most moving and exciting in all of literature. Through them, we can feel van Gogh's struggle and triumphs, his desperate loneliness and longing for companionship.
Like his letters, Van Gogh's brushstrokes and impasto tell us much about his state of mind at the time he painted each composition. He used thick color like a writer who underlines his words or we might use all caps in an email or text. He used color and form to convey what he felt about the subjects he painted –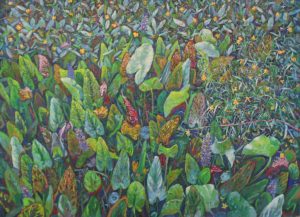 and what he wanted those who viewed his paintings to think and feel as well. Toward that end, he exaggerated and even changed the subjects he painted. Representation gave way to abstraction in aid of expression. And, like his contemporary, Paul Cezanne, he gave up any hope that critics or the public would understand, never lone purchase, his paintings. Like Billie Eilish, the only opinion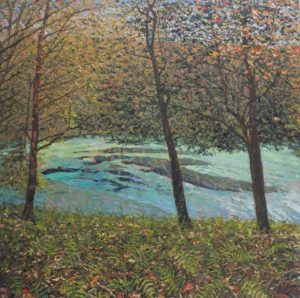 of his art that really mattered to Van Gogh was his own. "Therefore I Am."
It is against this backdrop that the Davis Art Center has staged and exhibited Obsessive Ruminations. In its online description of the show, the Art Center surmises (correctly, no doubt) that Van Goh may have never been inspired to create the body of work and legacy that he did if he'd "led a peaceful life, having encountered the love, success, and fulfillment he sought, having lived a full life."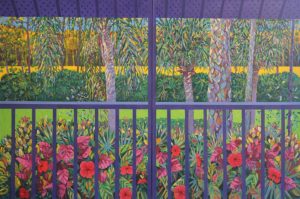 The Art Center suggests that the same could be said of other greats who left their imprint in the annals of art history. "How much different would the oeuvres of Francis Bacon, Frida Kahlo, Edvard Munch, and Egon Schiele, among numerous others, have been, had they not tapped into their troubled thoughts for continuous inspiration?"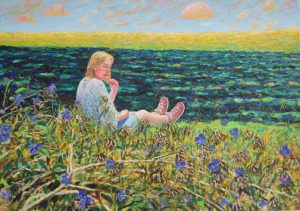 "Thoughts are things, and powerful things at that, when they are mixed with definiteness of purpose, persistence, and a burning desire," wrote Napoleon Hill in Think and Grow Rich, going on to urge us all to bend every effort to control the thoughts and images we invite into our minds lest they materialize in our lives.
Use this for context and a framework as you view the individual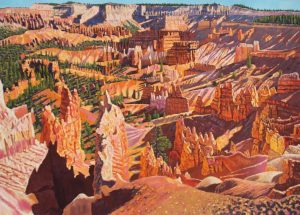 pieces and overall aggregation of works that comprise Obsessive Ruminations. You'll be the better for it. "Therefore I Am."
The Sidney & Berne Davis Art Center is located at 2301 First Street, in the heart of downtown Fort Myers. The gallery is open from 10:00 a.m. to 5:00 p.m. Monday through Friday. A $1 donation is requested to view the show. For more information, please telephone 239-333.1933.
March 11, 2022.