'When We Were Young and Unafraid' play dates, times and other info

Play:  When We Were Young and Unafraid
Playwright:  Sarah Treem (House of Cards)
Synopsis: Agnes lives on a remote island off the coast of Washington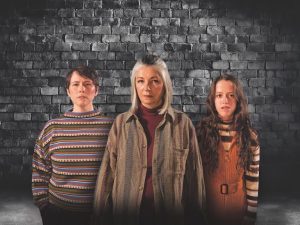 with her 16 year old daughter, Penny, where she upholds an ironclad set of rules and boundaries to protect her B&B guests and the women she shelters. To Agnes' dismay, her latest runaway, Mary Anne, is beginning to influence Penny.  Hannah, a radical searching for a man-free commune, somehow winds up in Agnes' house as does Paul,who's a placid songwriter and a paying guest at the bed and breakfast.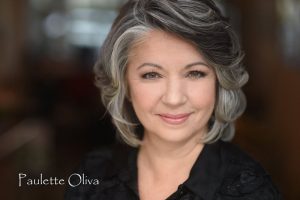 Director:  Emma Canalese
Stage Manager: Alivia Cross
Teck:
Costume design – Dot Auchmoody
Lighting design – Davis Parker
Scenic design –  Starlet Jacobs
Sound design –  Sean McGinley
Deck management –  Manda Smith
Cast:
Agnes:  Paulette Olivia
Penny:  Giszelle Kirton
Mary Anne:  Amy Hughes
Hannah:  Shelley Gothard
Paul:  Bernardo Santana
Play Dates and Times:  March 30-April 24, as follows:
2:00 p.m. matinees: April 3, 10 & 24
7:30 p.m. shows: March 30 & 31 and April 6, 7, 13, 14, 19, 20 & 21
8:00 p.m. shows: April 1, 2, 8, 9, 15, 16, 22 & 23
Red Carpet Opening:  A Red Carpet event open to the public is slated for Wednesday, March 30 from 6:30pm – 7:30pm and features local vendors, food, drinks, and live music from the band Chariot.
Tickets:  Regular price tickets are $42 per person and Flex Season Ticket Holders can purchase additional tickets at $35.  Visit Naplesplayers.org or call the box office today at 239 263 7990 to secure your tickets.
More Information: Please call 239-263-7990
March 14, 2022