The Artwork Shop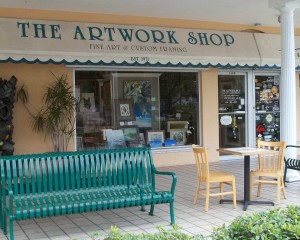 Established in 1971, The Artwork Shop is a family owned business that is devoted primarily to interior design, decorating and art framing. However, the gallery does offer an interesting selection of original works and prints, but it is best known for commissioned portraits painted by internationally-acclaimed artist, Donne Lee, in oil on silk canvas.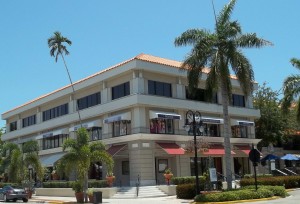 Location. Located at 1309 Third Street South, The Artwork Shop is nestled beneath a scalloped white awning in the middle of an inconspicuous little storefront on Naples Third Street South. It is two doors down from H W Gallery, next door to the audaciously-named Bad Ass Coffee, and across the street from Antinori Gallery (right).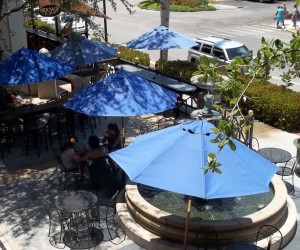 The gallery is enticingly surrounded by high-end clothing stores, interesting boutiques and world-class dining that includes Campiello (with its Tuscany-inspired cuisine in the lavishly-appointed interior of the historic Naples Mercantile Building to the north on Third), Handsome Harry's (which serves delicious steaks and seafood in a Glamour Era setting), Jane's Restaurant on Third (a delightfully cozy retreat tucked between two beautiful courtyards), Le Lafayette Restaurant on Thirteenth (celebrating gourmet French classics and innovative original dishes by chef Sebastien Maillard), Old Naples Pub (a favorite among locals for more than two and half decades), Ridgeway Bar & Grill (where those in the know dine and sample fine wines), Sea Salt (where Chef Fabrizio Aielli infuses Venetian home cooking into inspired seafood specialties and their accompaniments) and Tommy Bahama Restaurant and Bar (with its island bar and cuisine).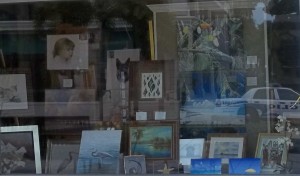 Facilities. The gallery is a narrow but deep rectangle, with the long wall flowing from its glass storefront door covered with samples from its more than 2,000 museum-quality frames. A broad counter offers a flat work space conducive to selecting the best matting and framing choices for almost any size painting or picture. The original works of art and prints that the gallery offers for sale, including portraiture by Donne Lee, are displayed primarily in front of the store, which is flooded with bright, organic light compliments of a wide storefront glass window.
Genres and Media. Artwork Shop features colorful oils, watercolors, serigraphs, limited edition prints, posters and designer crafts. However, the gallery is known best for its portraits rendered by internationally-acclaimed artist, Donne Lee. Whether you require a family heirloom or an executive statement, Lee offers originality and prestige. "A portrait by Donne, who works from photographs, is an oil on silk canvas masterpiece."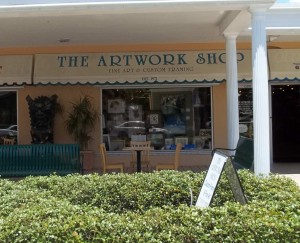 Hours. The gallery is open from 10 a.m. to 5 p.m. on Monday through Friday, and from 10 a.m. to 3 p.m. on Saturday.
Telephone. The gallery can be reached by telephone at 239-262-5272. The gallery does not have either a website or Facebook presence.
Exhibitions and Shows. The gallery does not normally schedule solo or group shows for the artists it represents.
Other Services. In addition to high-quality custom framing suited to any taste and budget, The Artwork Shop also offers imaginative decorating and design services meeting the most demanding standards.