Hear about 37th Annual All Florida Exhibit on WGCU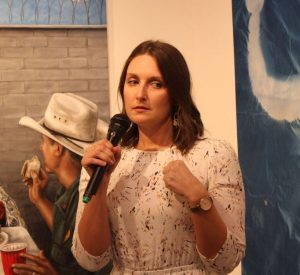 The 37th Annual All Florida Juried Exhibit is on view this month in the main gallery of the Alliance for the Arts. The show continues to grow in stature and statewide recognition, as evidenced by the fact that the Alliance received 120 more submissions this year than it did in 2022. That presented this year's juror, Grace Gdaniec, with quite the challenge when it came to deciding which 60 or so works to include in this year's exhibition.
"There were 720 artists that submitted, which is a huge number,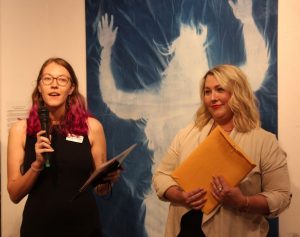 but also a testament to the reputation that I think this exhibition has," Gdaniec remarks. "The [review] process was long … This was a digital review. I wanted to make sure I gave pause to each piece. If they had a statement with it, really take a look at it. And I'll say, starting to narrow the field down it did take 10 hours to kind of go through."
Hear more on WGCU's Spotlight on the Arts.
March 10, 2023.