Bruce MacKechnie's 'Fandiggity Fandango' expresses 'some sort of lively, joyful dance'
Bruce MacKechnie is one of five artists juried into this year's Alliance for the Arts Art Lives Here Billboard Campaign. The work that will be coming to a billboard near you is titled Fandiggity Fandango, which possesses in the words of the artist "an exuberance and rhythm that seemed to express some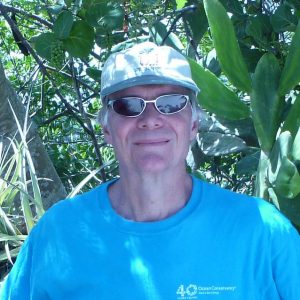 sort of lively, joyful dance, hence the title."
"I am inspired by the challenge of translating a composition created with mouse clicks into the physical world of paint strokes," Bruce amplifies. "As subject matter, I am interested in how pure abstraction is so wide open to interpretation. For this reason, I enjoy playing around with shapes, colors, and compositions to see what comes out of the process—especially surprises and unforeseen meanings."
Last year,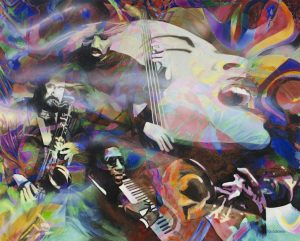 MacKechnie's painting Jazz Dreamscape was juried into the Art Lives Here Billboard Campaign. That work depicted various musicians from the world of jazz, with singer Billie Holiday's face looming largest of all.
"Going to jazz clubs and listening to recordings of various greats like Billy Holiday, Thelonious Monk, and many others, I wanted to create an image that captured the dreamy rhythms, the varied and colorful abstract quality of the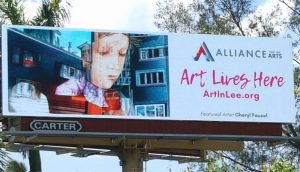 musical notes, and the range of feelings the music and the artists inspire," said Bruce in his Artist Statement accompanying the work. " My composition is sort of a dream team of jazz greats who have given me, and millions of others, hours of pleasure and entertainment over the years."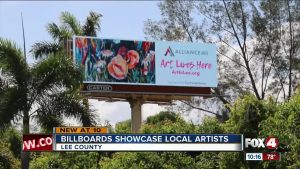 He also admits to designing a piece that would view nicely at 55 mph.
MacKechnie told News-Press Entertainment Writer Charles Runnells last year that he was honored to be chosen for the exhibit and that  "It's something that gives me bragging rights with my friends."
Well now it's x2.
April 14, 2021.