Wegman & Massing 'Two Clever by Half' at Rauschenberg Gallery through December 4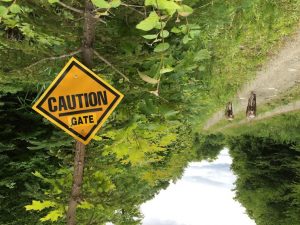 Florida Southwestern State College is exhibiting William WEGMAN & Jack MASSING: TWO CLEVER BY HALF – A Call & Response Project at the Bob Rauschenberg Gallery from September 2 through December 4, 2021.  Described by the artists as "an experimental visual discussion in a studio setting within the Gallery," this site-specific exhibition will premiere newly-commissioned collaborative works in a frequently evolving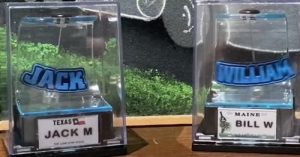 installation.
With the artists-in-residence often creating work in "full-view" during regular/public Gallery hours, this exhibition will provide an unprecedented opportunity to experience the "work-in-progress" of internationally-renowned (yet, first-time) collaborators,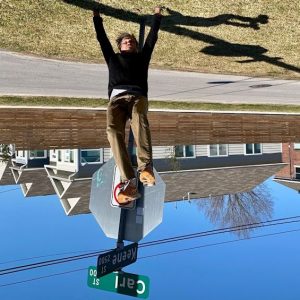 Jack Massing and William Wegman.
Best known for photography, video, paintings and drawings frequently depicting his beloved subject of Weimaraner dogs with great humor, character and gravitas, William Wegman (b. 1943) has been featured in numerous solo gallery exhibitions and museum retrospectives throughout the United States, Europe and Asia since the 1970's.  He has created film works for Nickelodeon, Sesame Street and Saturday Night Live, and been a featured guest on The Tonight Show with Johnny Carson and with Jay Leno, Late Night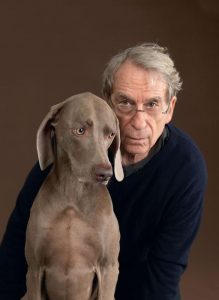 with David Letterman and The Colbert Report.
For more than 35 years (from 1983 until his partner's death in 2019), Jack Massing (b. 1959) collaborated almost exclusively with Michael Galbreth as the conceptual artists duo, The Art Guys. Experimenting with a wide range of materials and activities and employing a "direct-to-the public" methodology that often circumvented the established art world, The Art Guys staged exhibitions and events at grocery stores, movie theaters, airports, restaurants, sports arenas, and many other non-traditional venues, while also exploiting mass media and entertainment to explore contemporary society.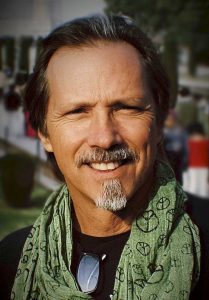 Once described in the New York Times as "a cross between Dada and David Letterman, John Cage and the Smothers Brothers," Massing and Galbreth, much like current collaborator William Wegman, were known to use humor and everyday materials as a way to demystify art and to welcome a broad range of audiences. Likened to medieval court jesters and fools, The Art Guys not only accepted, but greatly appreciated the comparison. Well known for The Art Guys numerous staged performances, public spectacles and "behavioral" interventions, Jack Massing has consistently challenged perceived divisions between art and life.
Presenting these collaborative exchanges for the first time (and as they are conceived),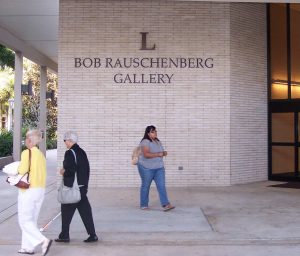 Jack Massing and William Wegman are premiering their "experimental visual discussion in a studio setting" within the Bob Rauschenberg Gallery on the Fort Myers campus of Florida Southwestern State College.
The Bob Rauschenberg Gallery was founded as The Gallery of Fine Art in 1979 on the Lee County campus of Florida Southwestern State College/FSW (then Edison Community College). On June 4th 2004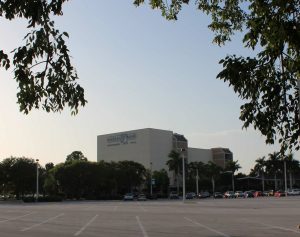 the Gallery of Fine Art was renamed the Bob Rauschenberg Gallery, to honor and commemorate our long time association and friendship with the artist. Over more than three decades until his death, the Gallery worked closely with Rauschenberg to present world premiere exhibitions including multiple installations of the ¼ Mile or Two Furlong Piece.  The artist insisted on naming the space the Bob Rauschenberg Gallery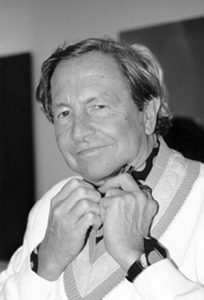 (versus the "Robert Rauschenberg Gallery") as it was consistent with the intimate, informal relationship he maintained with both our local Southwest Florida community and FSW.
For additional information please call: 239-489-9313 or visit www.RauschenbergGallery.com.
September 7, 2021.