'Recent Acquisitions: 2019-Present' at Baker Museum through January 8, 2023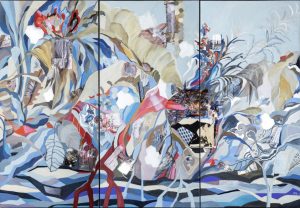 Recent Acquisitions: 2019-Present opened at The Baker Museum on June 25. This exhibition features more than 50 works that have been added to the museum's permanent collection since 2019.
The Baker Museum's permanent collection has grown steadily over the past two decades. With generous gifts and promised gifts from numerous individuals coupled with museum purchases, the art collection has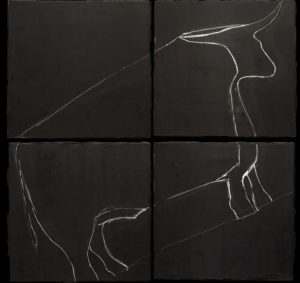 continued to expand in both breadth and quality within the museum's clearly defined scope, which encompasses American, Latin American and European art from the 1880s to the present day.
"We are profoundly grateful to these collectors and donors for their trust in us and for their recognition of our commitment to growing the permanent collection in significant ways," Museum Director Courtney McNeil states.
Two outstanding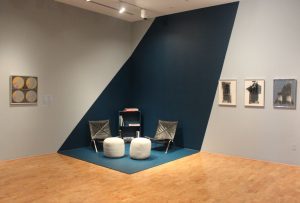 acquisitions are Deborah Butterfield's Charlemagne (1980), an equine sculpture made of driftwood and other found materials acquired in 2019, and Dale Chihuly's outdoor installation Red Reeds (2020).
No less formidable are two imposing, large -scale paintings by Donald Sultan and Hunt Slonem, both acquired in 2021. Sultan's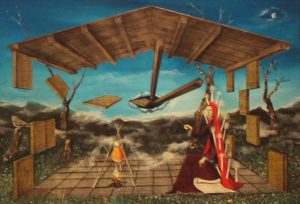 Steer, October 7, 1982 (1982) and Slonem's Hutch Hutch (2019) strengthen the museum's collection of postwar and contemporary American art. These works are highlighted in this exhibition, alongside photographs by Mariana Yampolsky, Philip Perkis and Jack Leigh; and two print suites by Louise Nevelson and Ernest Trova—11 silkscreens from Nevelson's Façade: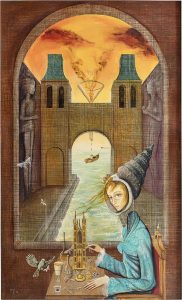 In Homage to Edith Sitwell (1966) and six lithographs from Trova's Falling Man (1967) series.
Furthering the museum's robust modern art collection are drawings by two noted French surrealists, André Masson and Max Bucaille; oil paintings by the Mexican surrealist Enrique Chavarria; and the cubist painting The Three Musicians, by Ukrainian-born, Jewish-American artist William Meyerowitz, among others.
Lastly, the exhibition will feature paintings by Mally Khorasantchi and Antonio Guerrero, two Florida-based artists who have created multi-panel, mixed-media paintings demonstrating the continued importance of surrealism and abstraction in contemporary art.
Recent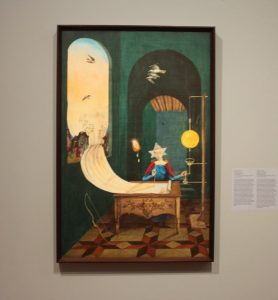 Acquisitions: 2019-Present will remain on display through January 8, 2023. However, the museum will be closed for summer maintenance July 25 until September 6.
Also opening on June 25th was True Likeness. Go here for more information.
June 27, 2022.