'True Likeness' portrait show at Baker Museum through September 25, 2022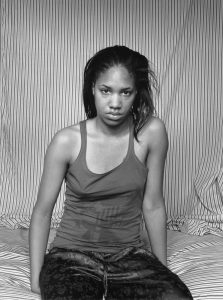 True Likeness opened June 25 at The Baker Museum. This fascinating exhibition explores the reasons people make and record images of each other, a subject that was brought into sharp focus by the COVID-19 pandemic.
"The COVID-19 pandemic prevented us from seeing the full faces of others while in public spaces over much of the past two years," observes Museum Director and Chief Curator Courtney McNeil. "This exhibition gives us the opportunity to engage with the broad range of subjects represented in these portraits and to reflect on our profound similarities as humans, a notion which many of the artists included in True Likeness address through their art."
As the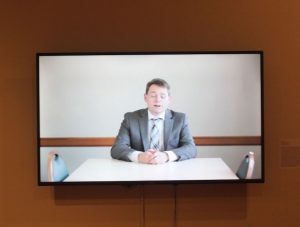 exhibition highlights, people take, paint, sculpt and share pictures of themselves and each other for a host of reasons. Some are artistic or ritualistic. Some are more egoistic, evidencing a desire or even a need to represent ourselves in the best possible light. Many document personal and communal events. Others are expressions of identity, popular taste and social standing.
Some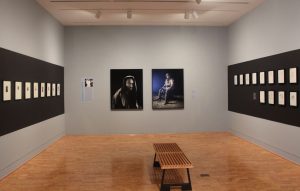 of the artists participating in the show are familiar names. Others work more on the fringe of the art world. All hail from studios and ateliers within the U.S., and their media ranges from drawing, painting, printmaking and collage to photography, video and sculpture. Included in the show are Endia Beal, Antonius-Tín Bui, Sam Doyle, Amir H. Fallah,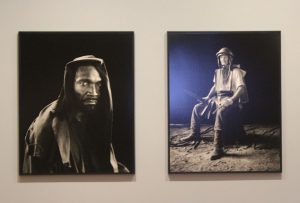 LaToya Ruby Frazier, Juan R. Fuentes, Raymond Grubb, Holly Keogh, Deborah Luster, Clyde Eugene "Gene" Merritt, Dan Robert Miller, John Monteith, Kameron Neal, Wendy Red Star, Chris Sullivan and Mickalene Thomas, and their own identities, and those presented through their works, provide a snapshot of the country's identity as well, highlighting and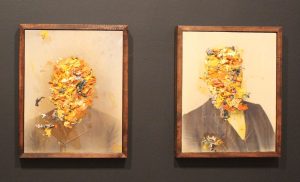 celebrating its diversity.
Curated by Tom Stanley and Lia Newman, True Likeness was first displayed at the Van Every/Smith Galleries at Davidson College. The presentation of this exhibition at Artis—Naples/The Baker Museum is curated by Rangsook Yoon, Ph.D., curator of modern art.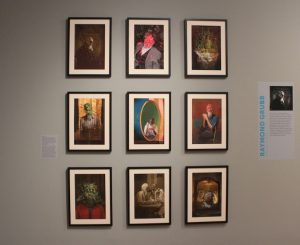 The exhibition and brochure were made possible with the support of the Herb Jackson and Laura Grosch Gallery Endowment, Bacca Foundation Visiting Lecture and Artist Fund, Davidson College Friends of the Arts and Stories Yet to be Told: Race, Racism and Accountability, a Davidson College institutional initiative.
True Likeness will be on display at The Baker Museum through September 25. However, the museum will be closed for summer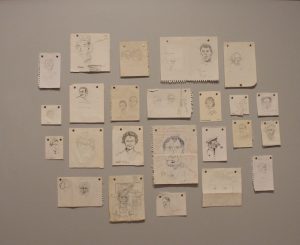 maintenance July 25 until September 6.
Also opening on June 25th was Recent Acquisitions: 2019-Present. Go here for more information.
June 27, 2022