Bonita International confers awards in seven categories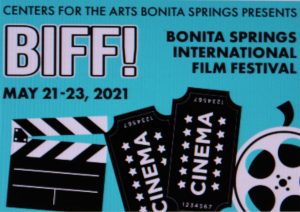 The 6th Annual Bonita Springs International Film Festival concluded Sunday night (May 23) with an awards ceremony and concert. While every film and filmmaker who made it into the festival is a winner just by virtue of being screened, the Bonita Beach International Film Festival conferred awards several categories, as follows:
Best Narrative Feature went to The Courier, directed by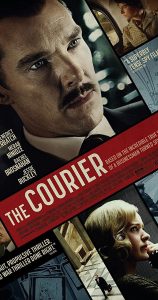 Dominic Cooke. The Courier tells the true story of the British businessman Greville Wynne who was recruited by MI6 and the CIA to courier information provided by a decorated Russian colonel by the name of Oleg Penkovsky about the Soviet nuclear program and Nikita Khrushchev's plans to place nuclear missiles in Cuba in the early 1960s. The intelligence not only ended the Cuban Missile Crisis, but in all probability prevented a nuclear war between the United States and the Soviet Union. Benedict Cumberbatch and Merab Ninidze star as Wynne and Penkovsky, with Rachel Brosnahan playing CIA officer Emily Donovan, Jessie Buckley as Sheila Wynne and Angus Wright as MI6 officer Angus Wright. (As a side note, the film was made and first released about seven years after 'The Imitation Game' (2014) which was also a period spy/espionage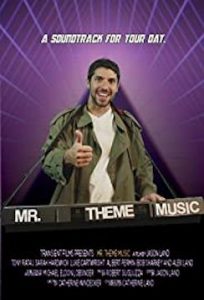 film that starred Benedict Cumberbatch. At least half a dozen cast and crew worked on both pictures.)
The Short Narrative Film Award went to Mr. Theme Music, written and directed by Jason Land. The film follows a struggling musician who is trying to build his business of playing theme music for your day, but his plans go awry when he's hired by the wrong client. The 19-minute comedy stars Albert Fermin, Alex Land and Bob Sharkey, with music by Bobby Gugliuzza. This is Jason Land's fourth short film. His short Ghost in the Woods (with Katie Dohner, Sophia Ferraro and Ryan Isenman) was screened by the Bonita Springs International Film Festival in 2018.
Best Short Documentary Film Award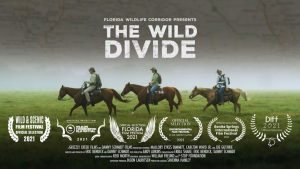 went to The Wild Divide. Directed by Eric Bendick and Danny Schmidt, The Wild Divide is denoted by exceptional production value (including breathtaking macro and micro cinematography and crystal clear studio-quality sound) and thought-provoking content that makes an overwhelming argument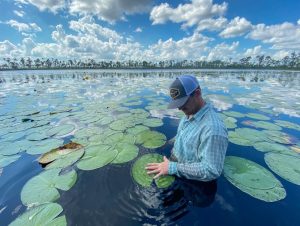 for preserving and protecting the Florida Wildlife Corridor along the Lake Wales Ridge, an ancient ribbon of sand dunes that is a hotspot for biodiversity found nowhere else in the world. "We're grateful and energized that so many Floridians are coming to understand the need for large-scale habitat connectivity," says Florida Wildlife Corridor Communications Director Nicole Brand.
The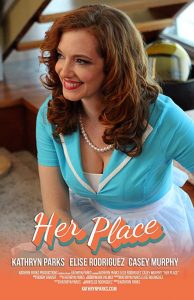 Florida Adult Film Award was conferred on Her Place, directed by Kathryn Parks and Elise Rodriguez. Her Place turns the idea of a 1950s instructional video (which taught how to throw the perfect party or cook the perfect Thanksgiving Day turkey) on its head and explores the irony in 1950s' nostalgia compared to today's modern world. "At the same time, it speaks to the similarities between the two worlds and how we still have plenty of work to do," observes Rodriguez. It also asks the viewer to reflect on their own perception of nostalgia and how it influences their views in today's social and political climate." This is Parks' second win in this category. In 2019, she and Mark Palmer received the Florida Adult Film Award for 50 Words.
The
Kidz Shortz Film Award went to Girl Scout Cookies, written and directed by Alex Dashwood. After attempting to sell cookies on their turf, two teenagers find themselves in a battle against the League of Girl Scouts, a group of evil capitalistic preteens who are highly skilled in combat. The 11-minute action-comedy stars Caleb Green, Abigail Cregor and Cali Kimura. This is Dashwood's sixth and most successful short film. In addition to this award, Girl Scout Cookies was one of six AVPA Sony Films that were selected to be in the All American High School Film Festival in New York, which is regarded as the world's largest and most prestigious film festival for high school students.
Florida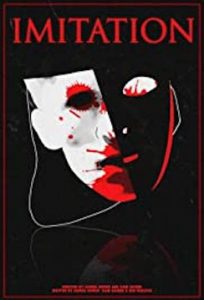 Youth Film Award was conferred on Imitation, written and directed by Joshua Bowen and Liam Gainer. This film depicts a man approaching his car in an ominous parking lot. Suddenly, a dark figure emerges from the shadow imitating each move he makes. Bowen plays Ethan and Max Losson is cast as the Dark Figure. Bowen and Gainer already have eight films to their respective credits. In addition to Imitation, Bowen had two other films in BIFF 2021, Covet and Anopsia, as did Gaines with Imposter (2020) and Resignation.
The Tom Falciglia Audience Choice Award went to Rams, directed by Jeremy Sims. The 2-hour documentary was filmed in a remote part of Western Australia, where two estranged brothers, Colin (Sam Neill) and Les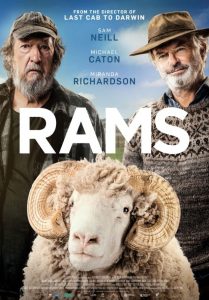 (Michael Caton), are at war. Raising separate flocks of sheep descended from their family's prized bloodline, the two men work side by side yet are worlds apart. When Les's prize ram is diagnosed with a rare and lethal illness, authorities order a purge of every sheep in the valley. While Colin attempts to stealthily outwit the powers that be, Les opts for angry defiance. But can the warring brothers set aside their differences and have a chance to reunite their family, save their herd, and bring their community back together?
May 24, 2021.