'Mr. Jones' based on events that gave rise to Orwell's 'Animal Farm'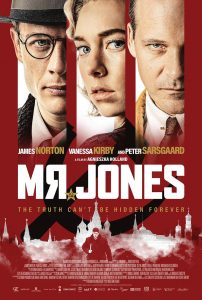 Set in 1933, Director Annieszka Holland's 2020 thriller Mr. Jones will screen on Saturday, May 22 during this year's Bonita International Film Festival. The story follows an ambitious young journalist by the name of Gareth Jones, who travels to Moscow to uncover the truth behind Joseph Stalin's Soviet propaganda that pushes their utopia to the Western world. His life, and those of his informants, become at risk after Jones gets a tip about the famine that Stalin has engineered to starve millions in the Ukraine (four million, to be exact) while grain was sold abroad to stuff Soviet coffers. The film stars James Norton (Little Women), Vanessa Kirby and Peter Sarsgaard.
The plot and character are based on a true story that actually cost the Welsh journalist his life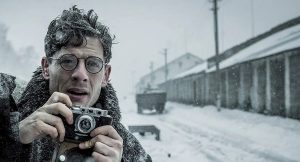 before the age of thirty. And the events described in the film also inspired George Orwell to write Animal Farm, the 1945 allegorical fable that excoriates the toxic core of Stalinist totalitarianism.
As an interesting side note, Jones made his trek to Moscow after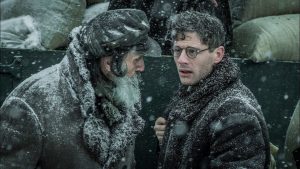 interviewing Germany's new Chancellor, Adolph Hitler, on his private plane in 1933. Noting the emotionless look in the Fuhrer's eyes as he opined about the master race and the need for world domination, Jones later remarked that had the plane crashed, Europe would be the better for it. But his searing opinion of the danger posed by Hitler and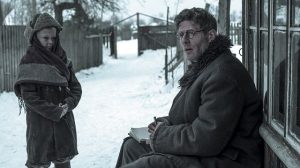 the Nazis was dismissed by his colleagues as fake new, prompting Jones to condemn them for turning a blind eye to Hitler's lies and deception as Europe hurtled toward another world war.
Reviewers roundly criticized screenwriter Andrea Chalupa and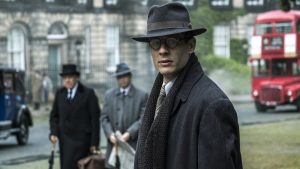 Director Annieszka Holland (The Secret Garden, Washington Square, Europa Europa, Burning Bush) for mixing the two threads like Romaine and Arugula in a big wooden salad bowl.
"[But] Holland regains her footing by lavishing forensic detail on how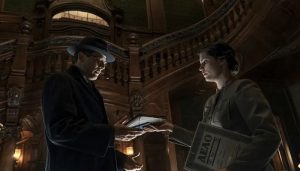 Jones talked himself into Moscow as a press stringer and then pushed into the Ukraine at terrible risk and persuaded William Randolph Hearst (Matthew Marsh) to publish his findings," writes film critic Peter Travers for Rolling Stone. "These scenes, masterfully shot by Tomasz Naumiuk, burn into the memory like Holland's best films.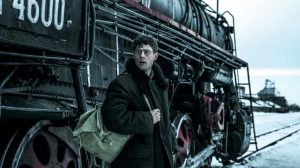 Mr. Jones … is only partly successful at being the stirring indictment that Holland intended to carve out of Chalupa's disordered script. The great movie that might have been remains frustratingly out of reach."
Mr. Jones screens at 12:50 p.m. on Saturday, May 22 in the Moe Auditorium.
May 20, 2021.