Kathryn Parks returns to BIFF with award-winning 'Her Place'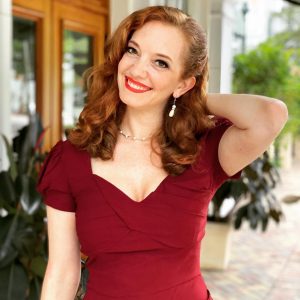 In 2019, Kathryn Parks and Mark Palmer brought 50 Words to Southwest Florida. The 28-minute film was an official selection of the Fort Myers Beach International Film Festival and was selected by the Bonita Springs International Film Festival as Best Florida Film in the Adult Category. This year Parks returns to the Bonita International Film Festival with another indie film that's already garnered all kinds of awards.
Her Place turns the idea of a 1950s instructional video (which taught how to throw the perfect party or cook the perfect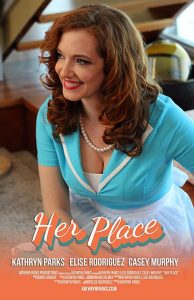 Thanksgiving Day turkey) on its head and explores the irony in 1950's nostalgia compared to today's modern world.
"I wanted to address how far women have come since the 1950s when there were many expectations to be the perfect wife/woman/mother," explains Parks, who wrote, directed and co-produced the 5:12 short. "Her Place brings a female voice into discussions that are often dominated by men and aims to redefine traditional roles in society and in the home."
Joining Parks in the project is Elise Rodriguez, who served as co-producer, assistant director and co-star.
"This film showcases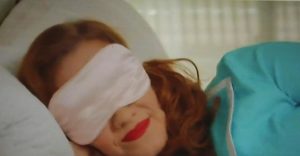 the disparity between our world today and the perceived utopia of 'the good ol' days,'" adds the Sarasota-based Cuban-American performer, teaching artist, and creative professional. "At the same time, it speaks to the similarities between the two worlds and how we still have plenty of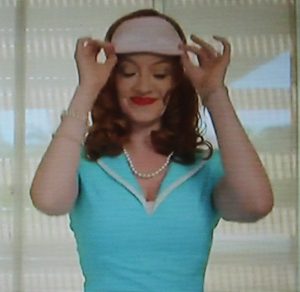 work to do. It also asks the viewer to reflect on their own perception of nostalgia and how it influences their views in today's social and political climate."
The film was shot in three days at a trio of locations in Sarasota.
One of those was Sarasota's iconic Umbrella House, which was designed by architect Paul Rudolph, built in 1953 and named by Architectural Digest as "one of the five most remarkable houses of the mid-twentieth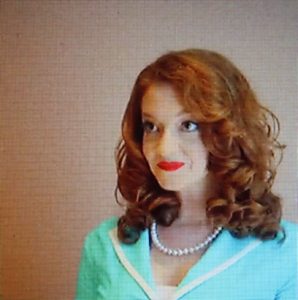 century."
"My husband's an architect, and one of his friends suggested one day that I should shoot a film there some day," Parks relates of her inspiration for Her Place.
"For the longest time, I pondered what I could do there, then one day, the idea of creating a story based on 1950s-style instructional videos popped into my head."
And so the Umbrella House figures prominently in the film, which also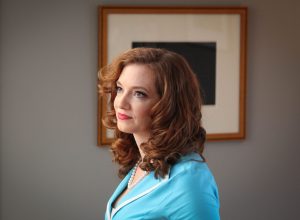 showcases a rendering of the Umbrella House by Sarasota's own renowned illustrator John Pirman.
This is Parks' second short film with director of photography, Mark Palmer (although the pair collaborated on hundreds of projects during years' of video work for the marketing division of premier real estate brokerage Michael Saunders &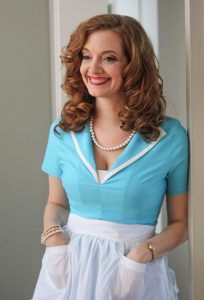 Company). Palmer is owner of MarsVision Productions and is an award-winning photographer, cinematographer, director and producer who has been working behind the camera for more than sixteen years. His credits include the award-winning PBS documentary series Diamonds Along the Highway.
Her Place made its world premiere at the first-ever virtual Sarasota Film Festival in March of 2020. In spite of COVID-19, the 5:12 minute short was still juried into a number of film festivals last year. Among its many accolades were nominations for Best Florida Short by the Tampa Bay Underground Film Festival, Best Florida Film by Sunscreen Film Festival, and nominations in 16 categories and Best of Festival, Director's Choice, Best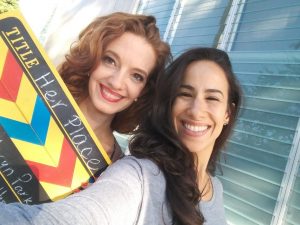 Short Picture, Best Leading Actress, Best Cinematography, Best 1st-Time Director and Best Original Score at the Foreman Empire Productions Film Festival in Atlanta. "One of the best short films in years! A perfect 10/10," summed up Shreco Bakari of the Foreman Empire Productions International Film Festival.
The short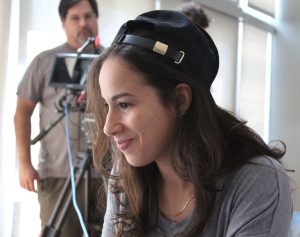 was also an official selection of the Fort Myers Beach International Film Festival, the Saints and Sinners Film Festival in Orlando, The Palms Springs LGBTQ Film Festival and the Dunedin International Film Festival (where Kathryn Parks received a nomination for Best Female Performance).
And you'll get to see the short for yourself at 6:30 p.m. on Saturday, May 22 in the Hinman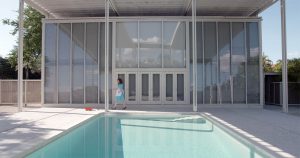 Auditorium during Shorts Package 1 along with Joey Skaggs: Bad Guys Talent Management Agency, Mr. Theme Music, Rusian, Guide Me Home Tales of Big Oaky, As Luck Would Have It and TIME.
May 10, 2021.