'Before the Flood' delivers sobering climate change message to BIFF audience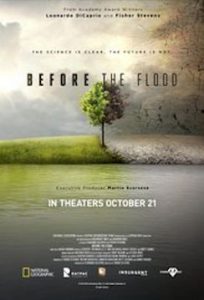 On Friday (January 26), the Bonita Springs International Film Festival screened Before the Flood. Directed by Fisher Stevens, the climate change documentary follows Academy Award-winning actor and U.N. Messenger of Peace Leonardo DiCaprio on a three-year journey during which he interviewed individuals from every facet of society in both developing and developed nations to discover what must be done today and in the future to prevent catastrophic disruption of life on our planet.
The film presented a riveting account of the dramatic changes now occurring around the world due to climate change, as well as the actions we as individuals and as a society can take to prevent the disruption of life on our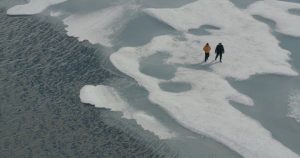 planet. Beyond the steps we can take as individuals, the film urges viewers to push their elected officials in supporting the use of alternative energy sources such as solar and wind power.
"We need everyone to demand bold action from their political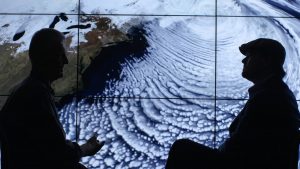 leaders and to elect representatives who have their best interests at heart, not the interests of corporations to perpetuate a cycle of greed and destruction," says DiCaprio. "This documentary shows how interconnected the fate of all humanity is — but also the power we all possess as individuals to build a better future for our planet."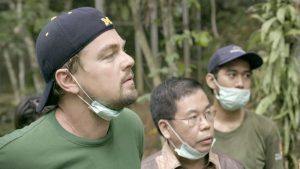 To film the documentary, DiCaprio traveled to five continents and the Arctic to witness climate change firsthand. He went on expeditions with scientists to uncover the reality of climate change and met with political leaders fighting against inaction. He also exposes a calculated disinformation campaign orchestrated by powerful special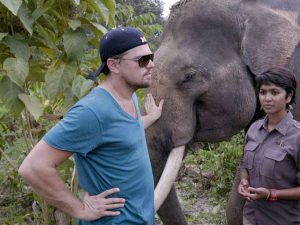 interests working to confuse the public about the urgency of the growing climate crisis.
The film expressed hope with the signing of the 2016 Paris Agreement on Climate Change, which marked a turning point in the battle against climate change. In Paris, world leaders from across the globe united to legally ratify action against pollution through the United Nations Framework Convention, pledging to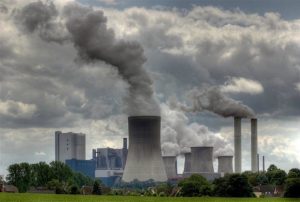 work towards a long-term goal of keeping the increase in global average temperature to well below 2°C above pre-industrial levels by reducing emissions of greenhouse gases. While a temperature increase of just two degrees Celsius may sound insignificant, it would, in fact, put massive strain on food production, clean water sources and energy production.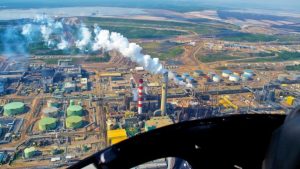 At the time Before the Flood was filmed and released, Syria and Nicaragua were the only countries that had not joined the Agreement, but both have since signed the Accord. However, in a well-publicized statement from the Rose Garden last year, President Donald Trump pulled the United States out of the Agreement, and today the U.S.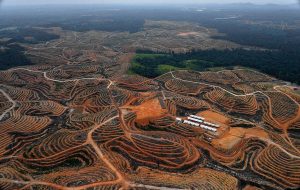 is the only country on the planet that is no longer a member nation. (Yes, even North Korea and Iran are member nations.)
"Today, our planet suffered," DiCaprio tweeted following President Trump's announcement. "It's more important than ever to take action," he continued, disappointed with the move after writing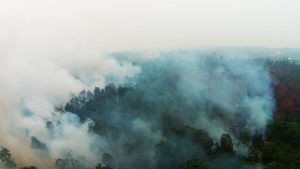 the day before: ".@realDonaldTrump, I hope you'll make the moral decision today to protect future generations."
On Facebook he wrote:
"Today, the future livability of our planet was threatened by President Trump's careless decision to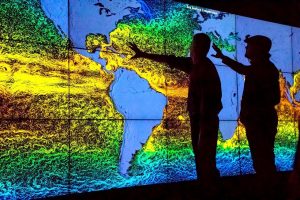 withdraw the United States from the Paris Agreement. Our future on this planet is now more at risk than ever before. For Americans and those in the world community looking for strong leadership on climate issues, this action is deeply discouraging. Now, more than ever, we must be determined to solve climate change, and to challenge those leaders who do not believe in scientific facts or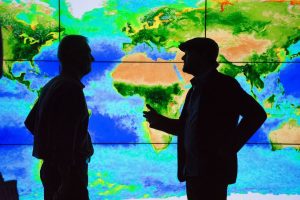 empirical truths. It is time for all of us to stand up, organize, fight back, and channel our energy into grassroots political action."
Before the Flood premiered at the Toronto International Film Festival in September 2016, and was released theatrically on October 21, before airing on the National Geographic Channel on October 30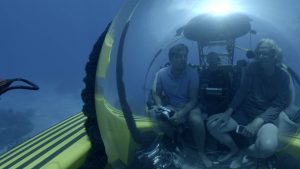 in 171 countries and 45 languages. As part of National Geographic's commitment to covering climate change, the documentary was made widely available and free of charge on various platforms.
The film is directed by Fisher Stevens and produced by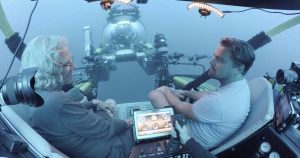 Leonardo DiCaprio, Fisher Stevens, Jennifer Davisson and Trevor Davidoski with Brett Ratner and James Packer of RatPac Entertainment. It was written by Mark Monroe and Executive Produced by Martin Scorsese, Adam Bardach, Mark Monroe, and Zara Duffy. The film is edited by Geoffrey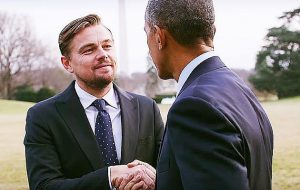 Richman A.C.E., Ben Sozanski, Abhay Sofsky, and Brett Banks. The Director of Photography is Antonio Rossi. The Executive Music Producers are Trent Reznor and Atticus Ross with original music by Trent Reznor and Atticus Ross, Mogwai and Gustavo Santaolalla.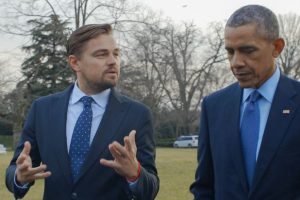 Along with DiCaprio, the documentary's subjects include Barack Obama, Pope Francis, Sunita Narain, Anote Tong, John Kerry, Elon Musk, Alejandro González Iñárritu, Piers Sellers, Johan Rockström, Greg Mankiw, Gidon Eshel, Farwiza Farhan, Ian Singleton PhD, Lindsey Allen, Jeremy Jackson, Thomas Esang Remengesau Jr., Alvin Lin, Ma Jun, Michael E. Mann, Philip Levine, Jason E. Box, Dr. Enric Sala, Michael Brune and Ban Ki-Moon.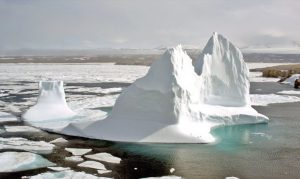 January 26, 2018.
RELATED POSTS.