Rising sea levels could threaten Statue of Liberty and other historic sites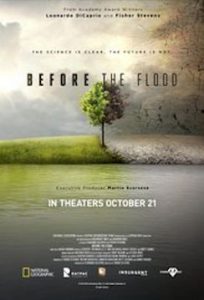 One of the more impactful documentaries screened at the 3rd Annual Bonita Springs International Film Festival was Before the Flood. Directed by Fisher Stevens, the climate change documentary follows Academy Award-winning actor and U.N. Messenger of Peace Leonardo DiCaprio on a three-year journey during which he interviews individuals from every facet of society in both developing and developed nations to discover what must be done today and in the future to prevent catastrophic disruption of life on our planet. One of the topics discussed in the film is the threat of sea level rise as a consequence of rising temperatures resulting from greenhouse gas emissions.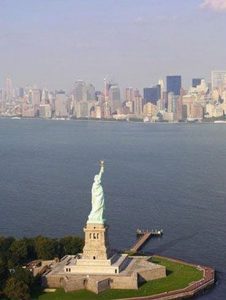 The threat is so real that UNESCO has warned that projected sea level rise threatens Venice, Italy, the Sydney Opera House, the Galapagos Islands, Stonehenge, Easter Island and the Statue of Liberty.
"100% of the assets at Liberty National Monument are at 'high exposure' risk from sea-level rise due to the extremely low elevation of the island and its vulnerability to storms," the UN warned in its World Heritage and Tourism report. "The assets at risk on Liberty and Ellis Islands, including the Statue of Liberty are valued at more than $1.5 billion, but the intangible cost of future damage to this international symbol of freedom and democracy is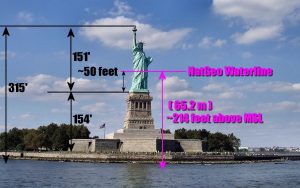 incalculable."
In 2011 alone, Liberty and Ellis Islands saw 3.7 million visitors, supported 2,200 jobs, and drew in $174 million in revenue, the report notes. These sites suffered $77 million in damage during Hurricane Sandy, including the cost of relocating more than a million artifacts from Ellis Island to a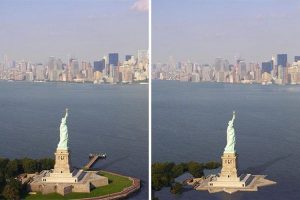 climate-controlled facility in Maryland.
"Repairs to Liberty Island included the replacement of an 84-meter dock; 53,000 new paving blocks to rebuild the walkways; over 600 meters of granite edging; and more than 130 meters of railings," notes Miranda Katz, writing for Gothamist.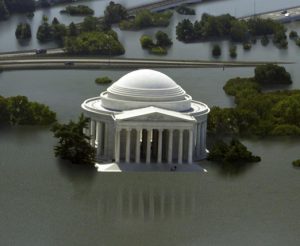 The report underscores the Paris Agreement on climate change, which set a goal of limiting global temperature increase to below 2 degrees Celsius. "Globally, we need to better understand, monitor, and address climate change threats to World Heritage sites," said Mechtild Rössler, the director of UNESCO's World Heritage Centre. "As the eport's findings underscore, achieving the Paris Agreement's goal of limiting global temperature rise to a level well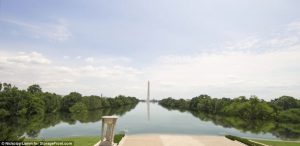 below 2 degrees Celsius is vitally important to protecting our World Heritage for current and future generations."
However, a number of scientists argue that the goal isn't enough, and that unless we more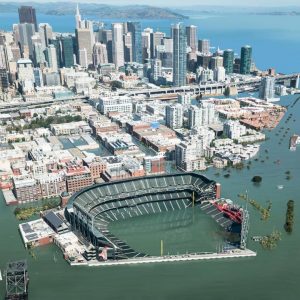 drastically reduce our emissions, the West Antarctic ice sheet will melt within the next few decades, eventually plunging New York City, Miami, New Orleans, London, Hong Kong, and Sydney under water. It is not known how the United States' withdrawal from the compact will affect the ability of the remaining member nations to achieve targeted reductions in greenhouse gas emissions.
Before the Flood agrees. In the documentary, the experts that Leonardo DiCaprio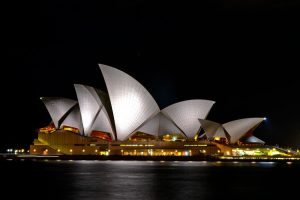 interviews acknowledge that it is already too late to stave off many of the worst effects resulting from the greenhouse gases that are produced when fossil fuels like coal and oil are burned. More recently, climatologists point to new research that factors in the collapsing Antarctic ice sheet. The data suggests that the sea levels will rise by more than six feet by the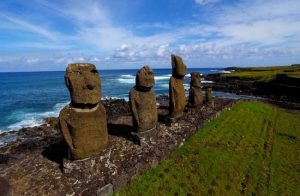 year 2100 even if emissions are cut by the amounts specified in the Paris agreement. This conclusion is buttressed by the fact that in Greenland, the huge Zachariae Isstrom glacier has begun to break up, starting a rapid retreat that could continue to raise sea levels for decades to come.
But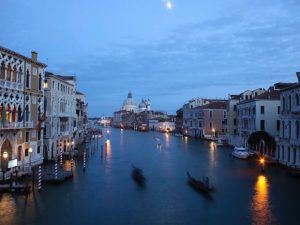 while places like New York, Sydney, Hong Kong and Venice may merely be destinations on your travel wish list, if sea level rise projections are correct, Marco, Sanibel, Matlacha, Pine Island, Fort Myers Beach and even the downtown Fort Myers River District will be inundated long before the year 2100.
"Fort Myers is one of the most endangered populations in the world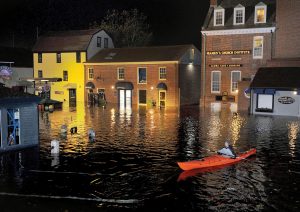 and yet I don't know that it is the hub of climate activism," another filmmaker, Josh Fox, told a Fort Myers Film Festival audience in 2016. That notwithstanding, there are no federal, state or local protocols or initiatives to plan for anticipated sea level rise in Lee, Collier or Charlotte counties.
January 26, 2018.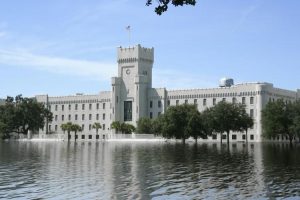 RELATED POSTS.