BIFF opening night after-party perfect venue for practicing East and West Coast Swing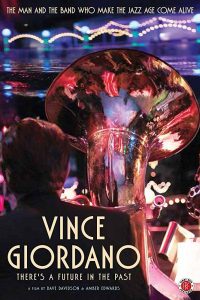 The Third Annual Bonita Springs International Film Festival opens Thursday night with a red carpet gala and a feature-length documentary about musician, scholar and bandleader Vince Giordano who, with his 11-member band, The Nighthawks, has doggedly kept alive the popular music of the 1920s and '30s for the past forty years. But it's the after-party that promises to have tongues wagging far into next week as the Hinman Auditorium is made over into a 1930s-style jazz club, with patrons decked out in flapper dresses, bobs and cloche hats dancing to big band tunes.
West Coast Swing traces its origins to the arrival of Dean Collins in Hollywood during the 1930s. After learning the Lindy Hop in the Savoy Ballroom,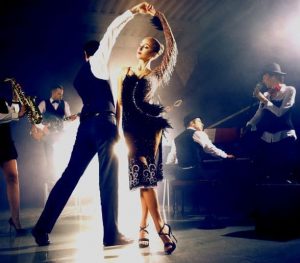 Collins headed west. When he began doing motion pictures in the 1940s and 1950s, he incorporated these dance in his films. To make the faces of the dancers more visible to the camera, he changed the circular movement of Lindy Hop into a straight motion in a specific area called a "slot."
In the 1940s, a dance instructor at Arthur Murray's studios by the name of Laure Haile cataloged the dances she saw being performed in California. She named this style "Western Swing" and it was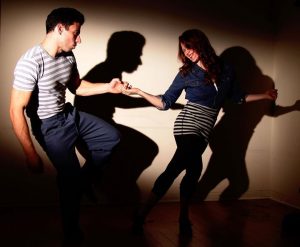 taught in Murray's studios. The name was changed to "West Coast Swing" by another Arthur Murray instructor, Skippy Blair, to differentiate this style of dancing from country and western dancing. And After nearly seven and a half decades, it's safe to declare that West Coast Swing has endured the test of time.
Because it's adaptable to any rock or pop tunes with a clearly defined downbeat,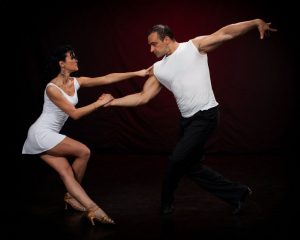 West Coast Swing is popular today with dance aficionados from beginner to advance, from Boomers to Millennials. In fact, there are multiple West Coast Swing dance clubs and studios thriving in Southwest Florida. Its slower tempo allows for freer rhythmic interpretations using single, double, triple and various other syncopated rhythms. A relaxed, sometimes shuffling movement and upright position are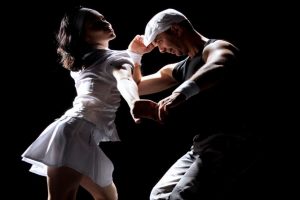 characteristic. Occasional use of hip movements and or push style is also used to enhance the style of the dance. Although big band music isn't needed for West Coast, the dance works well with any musical genre that's played in 4/4 time.
Eastern Swing or East Coast Swing evolved from the Lindy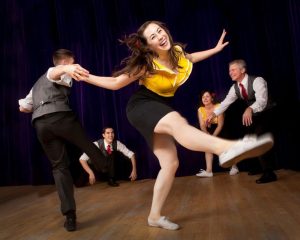 Hop and is perhaps the most famous American folk dance. The best known forms of East Coast Swing include the Charleston, Black Bottom and Shag. In the early 1940s, these forms consolidated into what was called the Lindy.
The Lindy was first danced as a modified box step, with a slight shuffling movement. The shuffling movement of the original Lindy can be likened to today's single rhythm in Swing. As the shuffling, or single rhythm progressed,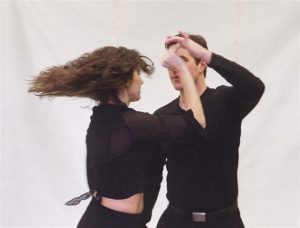 it evolved into both the double and triple time Lindy. Today all three form the basis of good Swing dancing.
About 55 years ago, Swing was danced in the Harlem section of NYC at a time when band greats such as Chic Webb, Duke Ellington and Benny Goodman were popular and it was there where the dance took on most of today's popular steps and styling.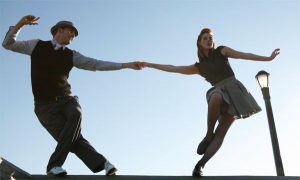 Today it can be found in ballrooms all over the world. It has also been romanticized in movies such as Swing Kids. It's distinctive style is very different from West Coast, but may be even more popular. A vibrant dance, it is still growing and changing, with modern-day dancers adding their own interpretations and changes to style.
Both styles of Swing will be on full display during the after-party that follows the screening of Vince Giordano: There's a Future in the Past. Make plans to catch the film, then tear it up on the Hindman Auditorium dance floor.
January 20, 2018.
RELATED POSTS.