Update on Joe Feingold from 'Joe's Violin' director Kahane Cooperman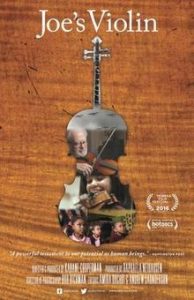 On Friday, the Bonita Springs International Film Festival screened an indie short film by the title of Joe's Violin. It was conceived and directed by Kahane Cooperman. She got the inspiration for Joe's Violin while listening to a public radio report on the instrument drive and the donation by a Holocaust survivor as she drove to work at The Daily Show a few years ago. She had a hunch there was a good story behind Feingold's instrument although, at the time, she had no idea where the violin would land.
In an interview with PBS' POV last summer, Ms. Cooperman provided the following update on Joe Feingold, who donated the violin that ended up in the hands of music student Brianna Perez: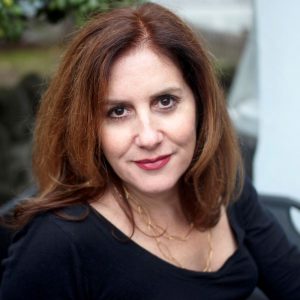 "Joe has been a huge part of the whole experience since Joe's Violin first premiered. Whenever possible, he attends screenings and participates in Q & A's, charming the audience every time! Since Brianna graduated, she handed his violin to the next recipient at the school. Her name is Nya and she and Joe met each other soon after she received it. Now that Nya has graduated, it's now been handed down to a third student named Sasha and she and Joe have plans to meet soon.
"It's really incredible that Joe has been able to see the long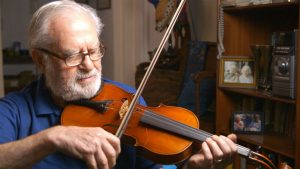 lasting effects of his generosity and that the violin will continue to have a voice. We all became a family working on the film and stay in touch.
"When he turned 94 last March, his family invited us to celebrate at his apartment – it was so joyous – Brianna, her mom,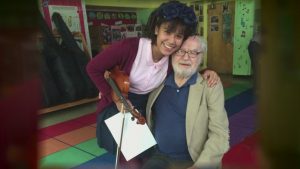 Kokoe the violin teacher, our film's producer Raphaela, our editors and me. His cake had a violin decoration on it! Currently, he is writing his memoirs."
January 27, 2018.
RELATED POSTS.