'Served Like a Girl' draws attention to challenges faced by female veterans including homelessness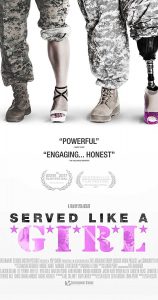 On Saturday, the Bonita Springs International Film Festival screened a fascinating documentary titled Served Like a Girl. Directed by Lysa Heslov, the film follows several American women who were wounded in action and are now transitioning from soldier to civilian after serving their country in Iraq and Afghanistan. Struggling with PTSD, homelessness, broken families, divorce, serious illness and military sexual abuse, these remarkable women harness humor to adapt to the emotional, social and economic challenges they face, through the Ms. Veteran America competition. Balancing beauty and brawn, they are guided by event founder and veteran Major Jas Boothe, using the competition to regain their identities and way of life that they sacrificed in foreign wars. It is an engaging and honest look at an often unseen veteran reality.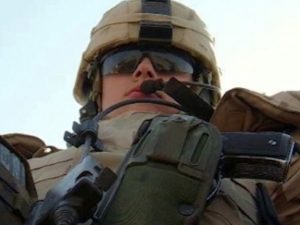 Jas is a Chicago Native, disabled veteran, cancer survivor, and international speaker who served 17 years in the Army. She founded Final Salute in 2010 and the Ms Veteran America competition in 2012, which have collectively raised over $2 million and assisted over 3600 women veterans and children in over 30 states and territories. In honor of her leadership and positive impact on the community, Boothe has been recognized by Oprah Winfrey,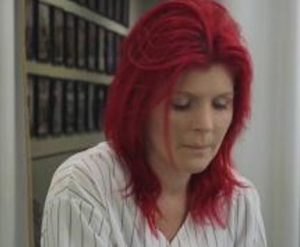 Toyota, People Magazine, CNN Heroes, and The Department of Defense.
If the idea of a beauty pageant for female vets sounds frivolous, it's actually the perfect comedic foil for the somber issue of homelessness among female veterans and the shocking lack of support they receive from the Veteran's Administration and the various organizations that purport to help vets transition from military to civilian life. At present, there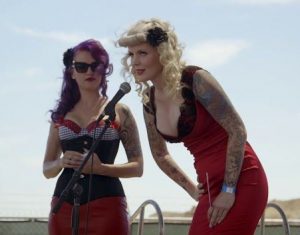 are in excess of 50,000 female veterans who are homeless, often living in their cars or on the street either alone or with their children.
Recognizing their inherently sober and depressing nature, Heslov and her co-writer, Tchavdar Georgiev let subjects such as PTSD, military sexual assault and homelessness evolve organically from the stories of the pageant contestants featured in the film.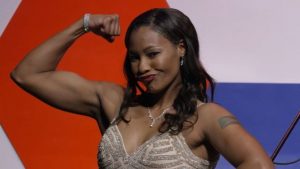 "[They] masterfully unspool the dramatic tales of these women's experiences with deep pathos and welcome humor," notes L.A. Times reviewer Katie Walsh. "The women have endured injury, illness, death, divorce, broken families and so much more with dignity, grace and military-honed grit. When they hit the stage in their gowns and glitter, it's a triumphant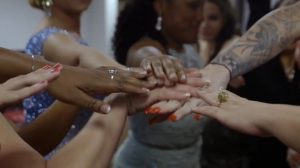 moment, a celebration of each woman for surviving and thriving in a world that isn't always the easiest or most welcoming for women. A truly inspirational, emotional and profoundly moving film."
Women veterans are the fastest growing segment of the veteran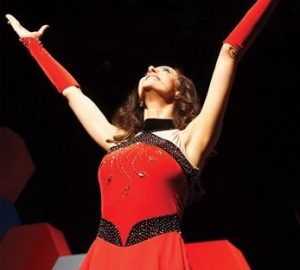 population. While women presently comprise 8 percent of our nation's veterans, their numbers are expected to double over the next 20 years.
Women vets are also the fastest growing component of the homeless population overall. Issues stemming from military service are often the primary causal factors for women veteran homelessness. There may also be significant economic factors at play. Unemployment among young veterans is high,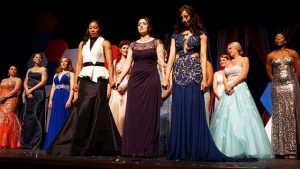 military pay is low, and many veteran families are dealing with debt. Current service systems to provide women veterans housing are inadequate. There is a shortage of gender-specific and women veteran specific housing, and women with families are also challenged to find adequate housing for the entire family. Because of this,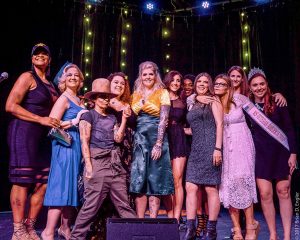 civilian community-based housing services are taking up the charge, often without knowing that the woman they are serving is a veteran.
Given the importance of this issue now and in the future, it is small wonder that Served Like a Girl was juried into the 3rd Annual Bonita Springs International Film Festival.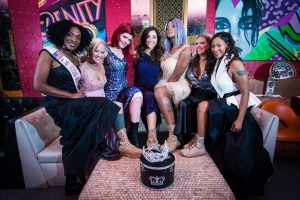 January 27, 2018.
RELATED POSTS.