'50 Shades of Silence' shines harsh light on revenge porn and cybersexual harassment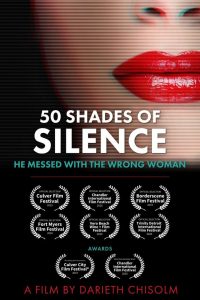 Among the group of exceptional documentaries that the Fort Myers Film Festival will screen next week is Darieth Chisolm's 50 Shades of Silence. It's a film that shines a harsh light on revenge porn, cyber harassment and the need for stricter laws and tougher enforcement of cyber sexual crimes.
Chisolm is an award-winning Pittsburgh news anchor, journalist and on-air television personality at WPXI, with two Emmys to her credit. She authored Hustle! Why Now is the Time to Unleash your Passions, a collection of powerful and motivating stories to help readers unlock and unleash their passions and learn how to hustle in business while loving life in the process. She is a contributing writer for Inspiring Lives and Woman of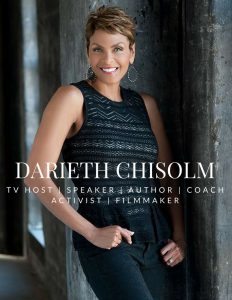 More magazines. In 2018, she received a Woman of Influence Award from the Pittsburgh Business Times and was a Golden Quill Award nominee the following year. Darieth was named Top 10 Trailblazers in Communications by Walker's Legacy, nominated as Entrepreneur of the Year with Style Week in Pittsburgh, and has received three proclamations from the City of Pittsburgh, two proclamations from Allegheny County and special recognition from the Senate of Pennsylvania for making an outstanding difference and profound impact in Pittsburgh.
And in 2017, Chisolm became the victim of death threats,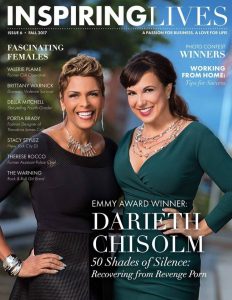 revenge porn and cybersexual harassment at the hands of a man she broke up with because she found, after moving in with him, that he was "controlling and jealous." In brief, her ex not only posted nude photos and videos he had taken without her knowledge on a website he created, he contacted her friends and business associates to direct them to the site.
"As a professional woman, with a 30 year career as a television news anchor, entrepreneur, author, life and business coach, I was shattered," Chisolm relates. "I was ashamed, humiliated and embarrassed by the actions of a jealous, controlling and obsessive ex-boyfriend. I crumbled for months in silence, with so much pain and anger.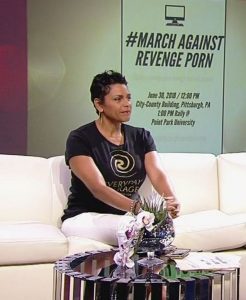 I was paralyzed by what these public impressions might do to my credibility and celebrity status that I had worked years to create."
As she emerged from her self-imposed silence, she discovered to her amazement that there exists a dearth of civil and criminal protections for those who become victims of cybersexual harassment. Her situation was complicated by the fact that her ex and the website he created were residents of Jamaica. In fact, it was only because a Homeland Security officer reached out to her after seeing her story in the Jamaican press that she was able to induce Jamaican authorities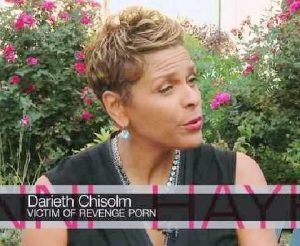 to arrest her ex and prosecute him under that country's Cybercrimes Act. Hers was one of the first cases to ever be brought under that body of law.
But Chisolm did more than pursue individual legal remedies. That same year, she launched 50 Shades of Silence, a website and advocacy organization dedicated to not only bringing more attention to cybersexual harassment, but to (a) providing resources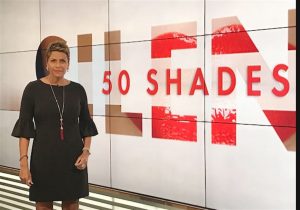 to those who have experienced revenge porn and cyber harassment and (b) lobbying for legal reforms.
And she produced a documentary that chronicled her court case and efforts to advocate for all victims of cybersexual harassment.
The issue of cyber bullying and revenge porn couldn't be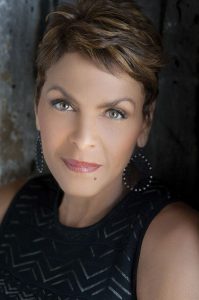 more relevant these days. Katie Hill is a case in point. A year ago, she was compelled to resign her seat in the U.S. House of Representatives after allegations surfaced that she had an improper relationship with a campaign staffer and the House Ethics Committee announced an investigation. Her decision was complicated by the publication of a number of explicit photos that her ex-husband provided to The Daily Mail.
"Nearly 50% of online users say they have faced some sort of online cyber harassment," Chisolm notes. "The number of victim cases rises daily, suicide and self-destructive behaviors are happening more often, and more content is created and shared by the nanosecond."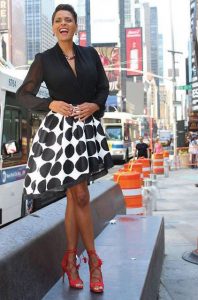 Teens and women under the age of 25 often see no way out of the stigma attached to nonconsensual pornography, which is a particularly insidious form of domestic violence. Many choose suicide as the only solution.
"This message must come forward," Chisolm adds. "Cyber abuse is happening daily and the numbers of victims is growing at a staggering rate."
Making a horrible situation even worse is the deplorable lack of tough penalties for the perpetrators of these crimes. On top of that, there are little to no directives requiring internet companies to remove such content and a huge lack of international involvement.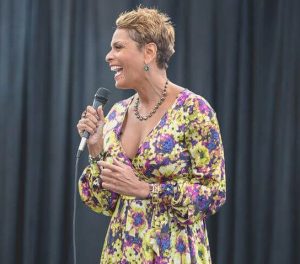 "There is no better way to end the silence and shame of cyber assault and abuse than to find the courage to speak out about it," Chisolm declares. "I've spent over three decades in television and media, in front of the camera, delivering news and information. [Through 50 Shades of Silence] I will take you behind the scenes, into in the law offices of attorneys, into the courtrooms of judges, into the board rooms of online companies and into the living rooms of victims and survivors. This documentary will reveal the truth,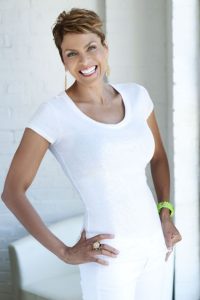 as I ask lawmakers 'why can't you protect us and toughen penalties for perpetrators?'"
As 50 Shades of Silence makes its way around the film festival circuit, Chisolm takes some solace of the role her documentary is playing in educating the public and advocating on behalf of and empowering the victims of cybersexual harassment and assault to fight back, win and restore their dignity.
"Our actions may not put a stop to cyber abuse, but it will increase awareness for those who would be victimized and those who think they are bold enough to defame and embarrass others by committing these crimes."
50 Shades of Silence screens at 3:00 p.m. in the Sidney & Berne Davis Art Center on Friday, October 23.
October 15, 2020.