'A Greenlander' follows French painter Pierre Auzias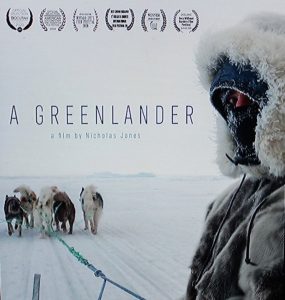 Screening at multiple times and venues during this year's Fort Myers Film Festival is A Greenlander from Director Nicholas Jones. A Greenlander follows Pierre A.C. Auzias, a French painter who has fully integrated into a settlement 450 miles north of the arctic circle in Greenland known as Uummaanaq. Pierre speaks Greenlandic, travels by dog sled and teaches art therapy to neglected children. But after 14 years in Greenland, Pierre's partner, Annie, retires from her position as the town doctor and returns to France. Pierre then spends an agonizing nine months in limbo,
waiting to find out if the Danish authorities will grant him citizenship.
Auzias is a world-renowned artist, illustrator, teacher and navigator. His figurative works, landscapes, and seascapes are created using a combination of mediums, ranging from oils and acrylics to tempera,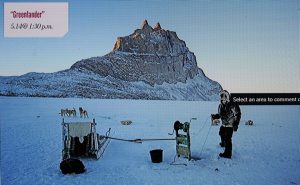 gouache, and wax on cardboard, wood, paper and canvas. His paintings have been exhibited not only in Greenland, but throughout Denmark and France, but Pierre's biggest exhibition took place in Denmark in 2000. Entitled Draw me a seal, it followed a months-long trip in South West Greenland that included 400 miles of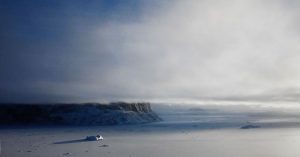 kayaking and walking during which he was accompanied by his 9-year-old daughter, Maren. This, both, daughter and father produced report- painting exhibition included notes that were collected during their travel, outlining the atmosphere of summer light in arctic regions, also inviting to a spiritual reflection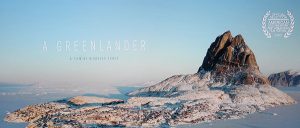 about the aspects of the culture of Greenland. This exhibitions was a "poetic" homage to Paul Émil Victor ordered by the French Ambassy in Copenhagen. PEV was also the French founder of the Movement for the Preservation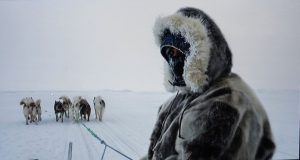 of the Environment. .
Pierre did not start out as a visual artist. Instead, his early training and emphasis was in ballet. He toured with several world-famous dance companies in France, Germany and the United States. But his pursuits eventually took him to Paris and Brussels, where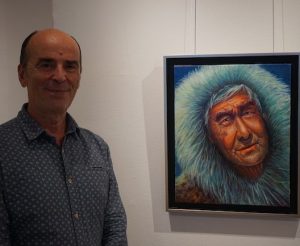 he studied visual art.
Auzias established residency in Denmark in 1989 and became the official painter of The Royal Danish Navy in 1994 (a post he occupied with honor until 2016) and a painter for The Danish Defense in 1998. During this time, he travelled extensively throughout the Faroes Islands, Baltic, Iceland and all over Greenland. As part of Danish campaigns in North Atlantic, Pierre had the chance to live in numerous arctic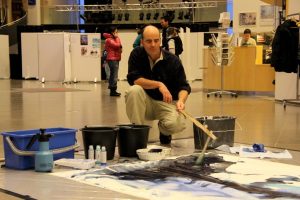 regions, including the little town of Uummannaq in the northwest of Greenland.
In Uummannaq, Auzias founded the Uummannaq Art School, became an active member of the Greenlandish artists group, and developed a program of art instruction and therapy for neglected children.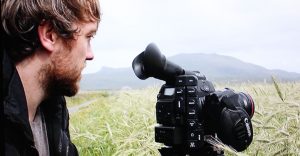 The latter allow children to integrate a wide range of sensory material, including paint, natural and salvaged material, dance, rhythm, musical instruments, masks and costumes.
Nicholas Jones is a director and editor, known for the short film Zoom and Gloom (2020),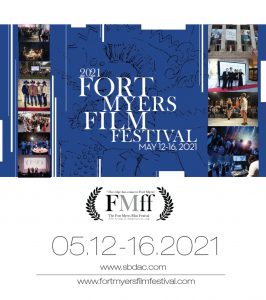 the documentary short You Are Here (2018), the documentary short The Poacher (2016), 57º North (2013) and the short film A Breath in the Wind (2012). He also wrote the latter two and edited all but A Breath in the Wind.
A Greenlander screens twice during this year's Fort Myers Film Festival, first during Environmental Block 1 at 1:30 p.m. on Friday, May 14 in the Sidney & Berne Davis Art Center (along with Underwater Senses and Eternal Vigilance) and then again beginning at 8:00 p.m. at the Edison and Ford Winter Estates (along with Edison Silent Picture, Sam Galloway and Stay Wild).
May 1, 2021.