'Barbara Crites: Snorkeling St. John' tells inspiring story of woman who is photographing the seas surrounding St. John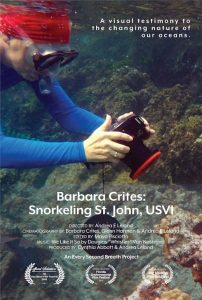 One of the environmental films that's being screened this year by the Fort Myers Film Festival is Barbara Crites: Snorkeling St. John, USVI by Andrea E. Leland. The film follows Barbara Crites, who has been documenting life in the seas surrounding St. John in the U.S. Virgin Islands for the past decade.
Ten years ago, Barbara Crites came to the U.S. Virgin Islands for a job. Although she'd both flown and jumped out of airplanes, she did not consider herself adventurous, and she certainly did not see herself as a water person. But when in St. John, you snorkel, so she bought the best equipment she could find and took to the water. After having encounters with a variety of interesting and beautiful sea creatures, she bought a camera.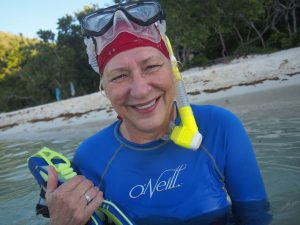 By last count, Barbara has taken more than 93,899 pictures of life in the waters surrounding St. John. In the process, she has documented the changes that are occurring in those waters and to the life-sustaining coral reefs from sunscreen, plastics, pollution, acidification and increased water temperatures.
Filmmaker Andrea Leland has lived in the U.S. Virgin Islands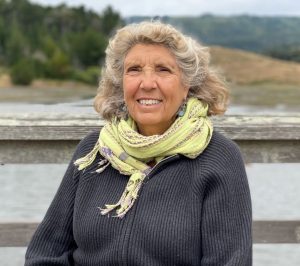 for more than 25 years. She swims and snorkels virtually every single day. When she heard about Barbara Crites and the photo-anthology she was assembling, she gave her call and asked if Barbara would take her along the next time she went out. Barbara readily agreed. With Barbara as her guide, Andrea saw sea life she'd never before seen.
"It was magical," says Andrea.
Not only is Leland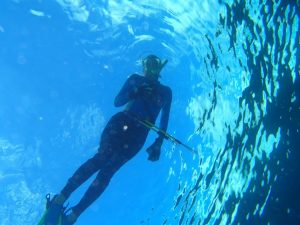 a veteran filmmaker, she's also co-founder of the Every Second Breath Project, a short-film series that gives voice to (extra)ordinary people whose lives have been transformed by the ocean … and who are doing something to heal the ocean, thereby becoming agents of change. The project takes its name from the fact that every second breath we take draws oxygen into our lungs that comes from the ocean.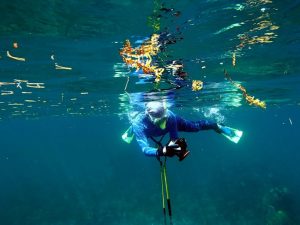 From the instant she got in the water with Crites, Leland knew that Barbara was the very type of citizen scientist that Every Second Breath features. She just had to make a documentary about Barbara and the photo collection she was uploading on SNORKEL ST. JOHN, a website that she shares with the world free of charge.
"Our oceans are the source of over 50 percent of our oxygen, and facing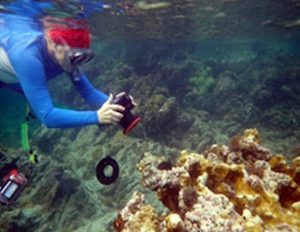 catastrophe," Andrea points out. "One need not be a scientist, politician or an activist leader to make a difference. [The] human stories [that Every Second Breath documents] give insight into the dire circumstances faced by our seas and inspire individual action."
And Crites story is about as inspirational as it gets.
By making the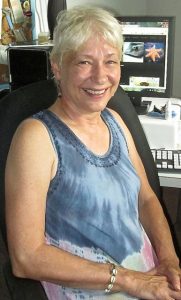 photos she takes available to the public, Barbara has created an open resource that engages with anyone who visits the site, visits the Virgin Islands or has a question about the marine life they saw underwater. In addition, she is documenting the harmful effects of warming oceans, bleaching coral, bacterial diseases and loss of fish habitat.
"I spend more time editing than taking the pictures," Barbara explains. "When you do that, you notice how things change over time."
In everyday life, you don't notice seemingly small or imperceptible changes. But if you compare a recent photo with one taken of the same subject a year ago, five years ago or ten years ago, the differences can be startling.
"I take pictures of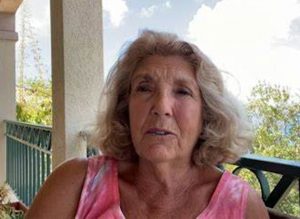 everything and people say well why and I think ….. maybe someday, you know, if the oceans do die here's a record of what was in the ocean."
But Andrea Leland and her Every Second Breath co-founder, Cynthia Abbott, are determined to prevent that from ever happening. Abbott, in particular, believes that the power of storytelling can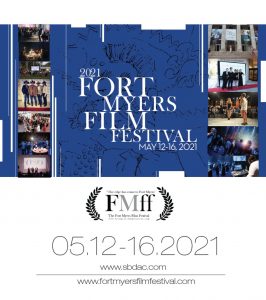 change our collective vision of the ocean and create a new vision for the ocean's future – protected and thriving.
And it is from this perspective that Crites, Leland and Abbott hope you will include Barbara Crites: Snorkeling St. John among the films you view during the 11th Annual Fort Myers Film Festival. It screens in the historic Sidney & Berne Davis Art Center during Environmental Block 2 beginning at 3:00 p.m. on Friday, May 14 and all day long (along with This Other World, Underwater Senses, A Fisher's Right to Know and The Wild Divide) on Saturday, May 15 at the IMAG History & Science Center.
"We love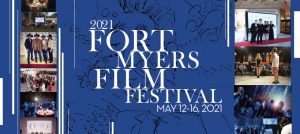 having our film in festivals, especially those where the people are enthusiastic about film and like to interact with the filmmakers," add Leland and Abbott on a personal note.
April 17, 2021.