Country star Phil Vassar co-produced and stars in 'i only miss you when i'm breathing'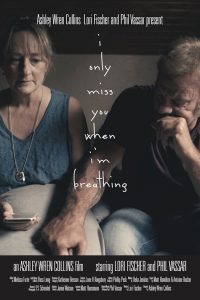 One of the films that is attracting lots of buzz at this year's Fort Myers Film Festival is i only miss you when I'm breathing. It depicts a devastated wife and husband who are bombarded by friends and neighbors who want them to re-join the human race following a school shooting that killed their only son. The film's plot and characters are inspired by the true life story of Nashville country singer/songwriter Freddy Weller and his wife Pippy. Lori Fischer and country star Phil Vassar star.
Vassar also served as a Co-Producer of the film and he composed the film's score. Phil is celebrating more than 20 years of chart- topping hits. His catalogue of signature songs include 10 No. 1 singles, 15 Top 10 singles, and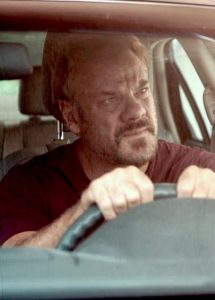 27 Top 40 hits, including "Carlene," "Just Another Day in Paradise," "Six-Pack Summer," "When I Love You," and many more.
Vassar was racking up hits on the radio long before he even began his own recording career that has seen the release of six albums, two ASCAP Songwriter of the Year trophies, ACM's Top New Male Vocalist and sold-out shows across the country. Vassar's songwriting career blossomed in the mid-'90s when he landed a publishing contract with EMI and penned hits for Collin Raye ("Little Red Rodeo"), Alan Jackson ("Right on the Money"), Tim McGraw ("For a Little While"), Jo Dee Messina ("Bye Bye, Alright"), and Blackhawk ("
Postmarked Birmingham").
He signed a record deal of his own with Arista in 1998 and was named ASCAP's Country Songwriter of the Year in 1999.
Vassar continues to churn out incisive, soulful lyrics and infectious melodies that capture the heart and soul in the unique and special way that only he can.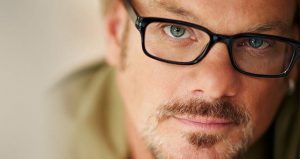 In i only miss you when i'm breathing, Phil plays the part of a dad who's lost his son to gun violence in a school shooting. He's struggling to re-enter the workforce, but finds that he's not even able to leave the driveway. Meanwhile, the outside world demands that he and his wife rejoin the human race at the same pace they once ran.
Then, for the first time since their son Brandon was killed in a school shooting, they enter his room. Time stops. They remember Brandon laughing as he played the drums, which leads to Nora remembering Brandon's last voicemail. She hits play and as the sound of gunfire rages in the background, Brandon tells his parents he loves them and assures them he will be fine. But he wasn't and they're not either. It's a poignant role in a heartbreaking film.
I only miss you when I'm breathing screens in the historic Sidney &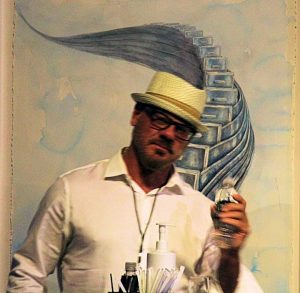 Berne Davis Art Center on Friday, May 14 during the Thinkers Shorts Block, which begins at 11:00 a.m.
May 12, 2021.
RELATED POSTS
'i only miss you when i'm breathing' asks how we go on in the face of unbearable loss