'The Knife' is a 'strictly local' Fort Myers Film Festival 'throwback'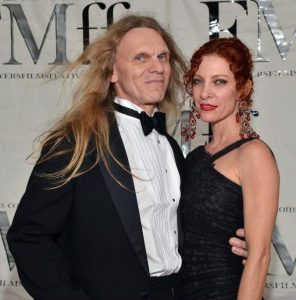 The Fort Myers Film Festival has added a new category of films this year. The festival is featuring a number of "Throwbacks," such as The Knife, a 2011 short film written, directed and produced by Karen Whitaker and J. Bert Davis whose sequel once removed, Ring, was FMFF's "Audience Favorite Film" in 2016.
In The Knife, Stephanie thinks her husband is cheating on her with her bestie, Karen. That night, Stephanie and Terry attend a party at Karen's house. The guests begin to play spin the knife, asking questions of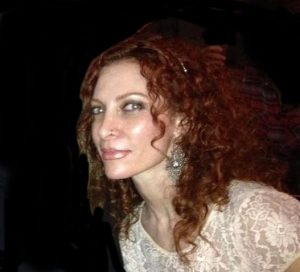 whomever the knife lands on. Not long after they take a break, Stephanie notices that her husband and Karen are gone. She goes searching for them and spies Terry in a bedroom passionately kissing not Karen, but another man. Stephanie finds an unoccupied bathroom, where she becomes unhinged. When she finally pulls herself together, she rejoins the game. But when the knife eventually lands on Terry, he's asked 'How gay are you?' When he becomes defensive and refuses to answer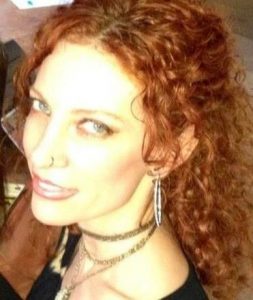 the question, Stephanie takes drastic action.
The Knife was the first in a series of films that Whitaker plans to make that's based on the seven deadly sins.
"[Ring] was envy, the one before [Miss Conception] was greed and the first [The Knife] was lust," Whitaker explained in 2016.
Each short features a cast comprised of Whitaker's friends. The cast of The Knife, for example, includes Stephanie Davis, Terry Tincher, Mitch Belding, Todd Blanton, Jacob Cordy and Stacey Stevens.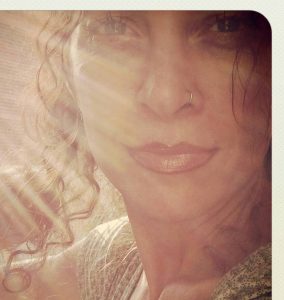 Karen and husband J. Bert Davis are both in the film as well.
Whitaker is a relative newcomer to the genre of film.
As a five-year-old, Karen planned to write and dance classical ballet. She was on track to be a prima ballerina from an early age.
At the age of 15, she was dancing with the Tampa Ballet when she was chosen to become a boarding student and train with legendary Russian ballerina Nathalie Krassovska of The Ballet Russe de Monte Carlo.
She went on to become the youngest principal ballerina with The Dallas Ballet, dancing the lead in Swan Lake, Giselle, Paquita and Romeo and Juliet. But then she suffered a career-ending knee injury.
Karen settled in Florida, where she earned a bachelor's degree in education and later served as ballet mistress for The Robin Dawn Academy of Performing Arts. She choreographed many full length classical and lyrical pieces for the studio, in addition to choreographing for the competition team, The Showstoppers. Eventually, she also opened and choreographed for her own dance studio, The Sanibel Ballet.
"When dance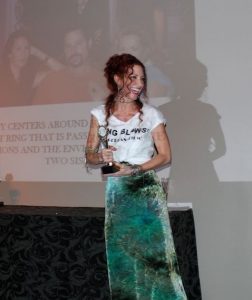 became more difficult for me due to my knee injury, I continued to seek a creative outlet through writing," Whitaker reminisced before the Broadway Palm awards ceremony in 2016.
Her love of film eventually drew her to the Fort Myers Film Festival."
"[My husband and I] went to a TGIM and we met a cameraman and so we decided to try to get a film made before the film festival and so we hurried up and did it."
That film was The Knife and the rest is, as the saying goes, history (or in this case, her story).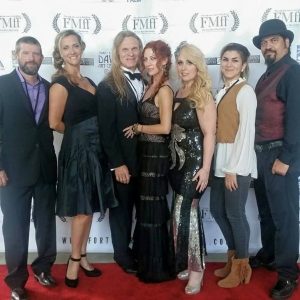 Although Karen and her husband bought a house in New Orleans in 2015, the couple still come back to Fort Myers on a regular basis. You can anticipate both being on hand when The Knife screens at 10:00 p.m. on Saturday, May 15. (It will also screen at noon on Saturday, but Karen and Bert will only attend the 10:00 p.m. showing. "We're on vampire time living in New Orleans," quips Whittaker. "We don't get out of bed until after noon, never mind being somewhere by that ungodly hour!")
April 12, 2021.