In 'Waiting for Me,' trans woman realizes she's already the woman she's been waiting to become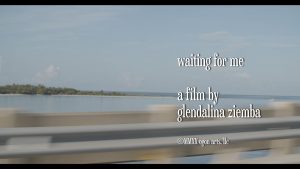 Waiting for Me is one of the films that will be screened by the Fort Myers Film Festival during Local Block 1 at noon on Saturday, May 15 in the historic Sidney & Berne Davis Art Center. Written and directed by and co-starring Glendalina Ziemba, the 12 minute short revolves around a transgender woman as she meditates on being a woman and envisions a time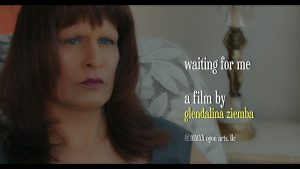 in her life when she will become a complete woman. Her puppet friend, Diane's sandwich antics are juxtaposed against the woman's idleness in prayer leading to the ultimate realization that she is already the woman she's been waiting to become.
Glendalina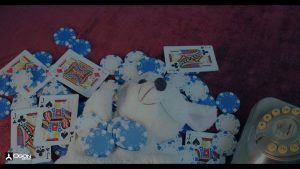 Ziemba is a transgender woman whose work in film centers around sexuality and gender identity. She shares that Waiting for Me is semi-autobiographical. The film's title is profound, as incomprehensibly long waiting periods typify the experience of transgender individuals as they embark on the long and often-arduous journey of transitioning from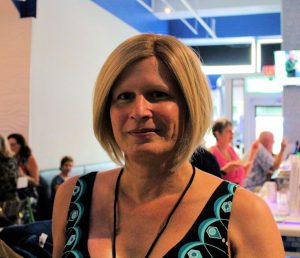 the gender of their birth to living their authentic lives. There is waiting for appointments to begin hormone treatments, and for appointments for the year-long psychotherapy that has to be completed before you can get an appointment with a gender reassignment surgeon. And if, like Ziemba, you elect to have your surgery out of the country, there are more waits for appropriate passports and visas.
Waiting for Me joins a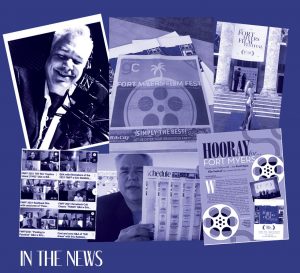 wave of indie films that center on trans people both in front of and behind the camera. Two of the most notable are Sam Feder and Lavern Cox's Neflix documentary Disclosure and Tanya Cipriano's Born to Be. The former excoriates the stereotypical trans character portrayed in film and television as evil and duplicitous or sad and pathetic, destined to die in most instances before the end of the story. The latter offers an affectionate portrait of tireless surgeon Dr. Jess Ting of Mt Sinai's Center for Transgender Medicine and Surgery who has dedicated his career to serving the trans community.
Rounding out the canon of the trans movie experience are The True Adventures of Wolfboy (which is touted as an allegorical coming-of-age fairytale in which a wise-beyond-her-years trans girl facilitates the protagonist's journey to self-acceptance), Lingua Franca (written, directed, edited and about a trans Filipina immigrant woman), Transhood (which follows four trans kids over a five-year period as they try to grow up trans during the Trump era), Vida (which may very well be the best show on TV about queer women of color), Work in Progress ("Starring the hilariously delightful Abby McEnany, a Chicago improviser who co-created the show with Tim Mason, Work in Progress packages bold and vital commentary on mental illness, gender identity, and fat-phobia," summarizes Jude Dry writing for IndieWire) and High Maintenance (which, now in its fourth season on HBO, has now achieved cult status).
It's up to FMFF viewers to decide whether Waiting for Me furthers the discussion of the trans experience in a profound, provocative manner. But the film unquestionably adds to the discussion of the trans journey and trans culture in the U.S.A.
Glendaline Ziemba has had works presented at Florida Gulf Coast University, Fort Myers Beach International Film Festival, and New Directions in the Humanities international conference. In addition to the Fort Myers Film Festival, Waiting for Me is an Official Selection of the 2020 WPATH International Film Festival.
Ziemba attended Berklee College of Music, is an accomplished jazz drummer, and shoots films throughout the Southwest Florida area from her home base of Naples.
May 11, 2021.