Patricia Clopton in cast of Barbara Yeomans' 'Pose Down'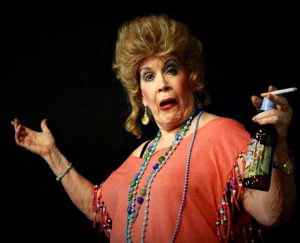 Erika Yeomans' first indie feature Pose Down was shot in Fort Myers in 2006 with a mostly local cast. It is being shown as one of this year's throwback indies at 6:00 p.m. on Saturday, May 15 in the historic Sidney and Berne Davis Art Center. And included in the film's cast is local stage actor Patricia Clopton.
Patricia Clopton has entertained theatergoers for the past 20 years on a variety of Southwest Florida stages including Florida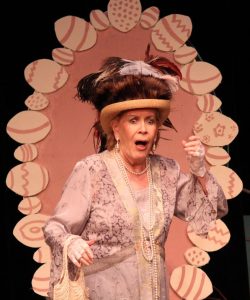 Repertory Theatre, Theatre Conspiracy, Laboratory Theater, Herb Strauss Theater and Cultural Park. Among the more than 60 shows in which she's appeared, her favorites include Mrs. Chauvenet in Harvey, Dr. Charlotte Samit in Marvin's Room (for New Phoenix Theatre), The Musical Comedy Murders of the 1940s, Calendar Girls, the chain-smoking, beer-guzzling town drunk Juanita in Lab's production of the Del Shore cult classic Sordid Lives, and roles in Blithe Spirit, You Can't Take It With You, Arsenic & Old Lace, Steel Magnolias, The Oldest Profession, and Over the River & Through the Woods.
May 7, 2021.