'Pose Down' deals with issues shared by women struggling for independence and identity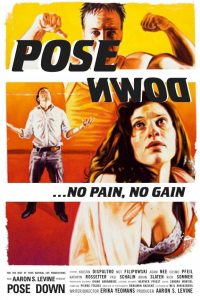 Erika Yeomans' first indie feature Pose Down was shot in Fort Myers in 2006 with a mostly local cast. It is being shown as one of this year's throwback indies at 6:00 p.m. on Saturday, May 15 in the historic Sidney and Berne Davis Art Center.
Pose Down is a dark comedy set in Southwest Florida that revolves around three former high school classmates, a bodybuilder, a good ol' boy and the homecoming queen. Years later, their lives become unexpectedly entangled after a tabloid news program is aired.
The film is set in 1995, but contains flashbacks to the 1980s, times that predated cell phones, email and i-chats. A tall Southern tale involving a doppelganger, 'roid rage,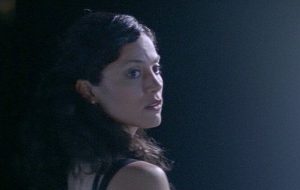 remembrances of things past, murder and beauty pageants, the film's twisted journey begins with a MacGuffin about a Killer Bodybuilder by the name of Brian Deck. From there, the plot slowly shifts into a story about his high school sweetheart, Marlena Gates, who returns to her hometown to bury both her estranged mother and her past.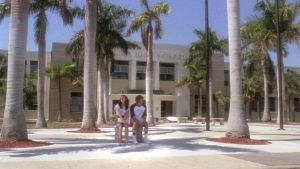 Pose Down – one element of a bodybuilding competition where all the competitors face off against one another simultaneously – becomes a metaphor for the characters living and working in a small Southwest Florida town, particularly for our main protagonist, Marlena, who must literally "pose down"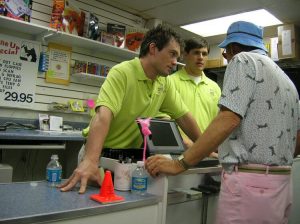 her past in order to look to a better future.
Pose Down is an unconventional, micro-budgeted film with a very distinct aesthetic and personal style. It deals with themes and issues shared by many women struggling for independence and searching for an identity. See trailer here.
Erika Yeomans wrote and directed the film. Aaron S. Levine produced. Kristin Dispaltro plays the part of Marlena Gates.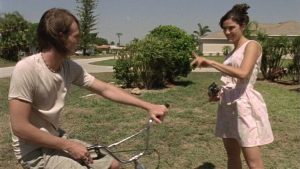 Joining her in the cast are Deborah Ford Smith as her mother, Gena Gate, Mot Filipowski as Detective Sally Lee, Adam Nee, Cosmo Pfeil, Kathryn Rossetter, Pasi Schalin, Brian Slaten, Rich Sommer, Christina Scott Bennett as Kiwi Smith, Aaron Berger as Riley Baight, Heather Berman as Kelly, Maurice Alvey as part-timer,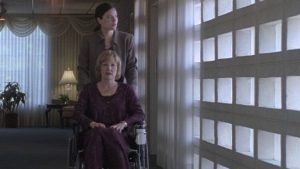 Leanne Braman as Ann Banks, Chris Brochu as Teen Brian, Robert Deacon as Principle Deck, Time Fisher as Officer Five and Patricia Clopton as Snow White.
May 7, 2021.