Spotlight on Pat Mitchell feature 'Apples, Oranges, Lemons & Limes'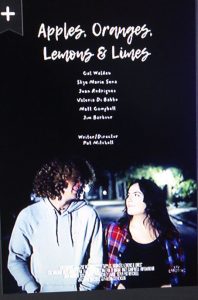 On Saturday, May 21, the Fort Myers Film Festival will show the feature film Apples, Oranges, Lemons & Limes. Filmmaker Pat Mitchell shot the film in just five days at locations in Fort Myers, Lehigh Acres and Punta Gorda.
The protagonist of the film is a timid young man who chronically suffers from social anxiety. At a house party, an unlikely encounter inspires a night of drinking, joy and romance. Incapable of driving, he accompanies his high school crush on a late night journey to her home across the neighborhood.
What truths will they uncover about each other along the way?
The film stars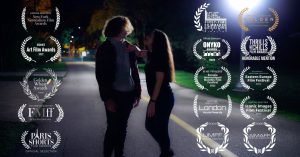 Calvin Waldau as Henry Boyd and Skye Marie Sena as Natalie Newman. Juan Rodriguez Leon plays Ryan, Valeria Di Babbo is Rebecca and Jim Barbour appears in the role of Mason.
Apples, Oranges, Lemons & Limes follows Tim Ritter's Lost Age at 6:00 p.m.
May 12, 2022