Spotlight on Michelle Danner action thriller 'The Runner'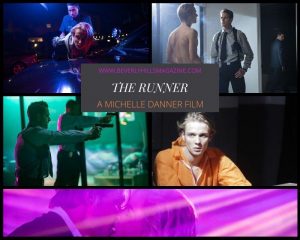 The Fort Myers Film Festival will play Michelle Danner's The Runner at 7:00 p.m. on Friday, May 20. The action thriller focuses on a troubled teenager by the name of Aiden who is forced to go undercover and risk his life to bring down a dangerous drug king pin after being busted for drug possession. The star-studded cast includes Edouard Phillipponnat as the teen and Elisabeth Rohm, Eric Balfour, Jessica Amlee, Nadji Jeter, Kerrie Meddars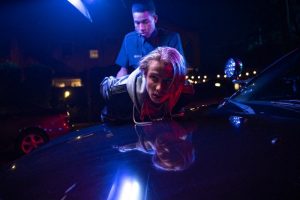 and Cameron Douglas, in his first role in more than a decade.
"Elisabeth Rohm offers a compelling turn as Aiden's mother, a woman trying to be the perfect mother while simultaneously aware she's watching her son downward spiral into something she can barely recognize," adds Richard Propes writing for The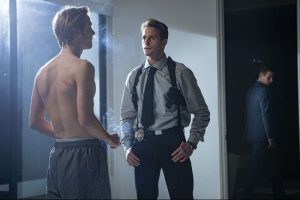 Independent Critic.
Phillipponnat's work in the film is noteworthy, but Balfour and Douglas are equally terrific – and terrifying – as the soulless drug kingpin and amoral detective who's out to bring him in.
The Runner is Danner's sixth directorial project to date. Her first, How to Go Out on a Date in Queens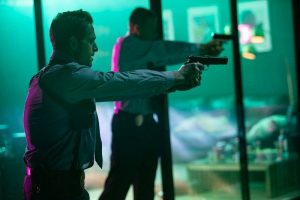 (2006), starred Jason Alexander, Ron Perlman and Enrique Murciano. Other credits include the psychological horror thriller Hello Herman starring Norman Reedus (2012) and the comedy The Bandit Hound (2016) with Judd Nelson, Lou Ferrigno, Catherine Bell and Joe Flannigan.
"Lensing by Pierluigi Malavasi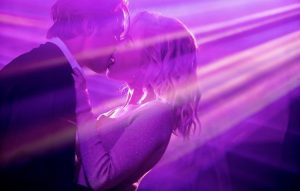 is bold, jarring, and uncomfortable yet bathed in a deceptive intimacy," Propes writes. "Holly Amber Church's original music for the film immerses us in every emotion and conflict and tense-filled moment. The Runner is without question Danner's best film yet. It's a rather relentless action flick that centers itself around Aiden's harrowing life that spirals out of control with a gritty honesty not often captured on the big screen."
Fort Myers Film Festival Executive Director Eric Raddatz notes that the film is receiving awards both here and abroad. To date, its accolades include Best Feature USA at the Ferrara Film Festival, Best Director at L'Age d'Or International Arthouse Film Festival, Best Narrative Feature , Best Thriller and an honorable mention for Best Actor in an Indie Film at the Los Angeles Film Awards, Best Female Director from the Montreal Independent Film Festival, Best Thriller at the Paris Film Festival and Best Female Director at the Vancouver Independent Film Festival.
May 18, 2022